Residential & Commercial Plumbing Repair & Plumbing Maintenance in Springboro, OH
If you're having problems with your plumbing, you need an expert who's experienced and trustworthy to assess your plumbing problem and provide the best long-term solution. At Springboro Plumbing & Drain, we've been repairing plumbing problems for more than a decade and we have the tools and technology required to provide the best possible plumbing repair. We take calls from customers 24 hours a day, 365 days a year so reach out to us right away of you need help with residential or commercial plumbing to schedule prompt plumbing services you can afford!
Plumbing problems include anything from a clogged toilet to a busted pipe, leaking sink or overflowing drain. If you need the help of a plumber for an emergency plumbing repair, you shouldn't have to wait for standard business hours for help. You need a top-rated emergency plumber who's available around the clock, including weekends and holidays, to serve you when you need it most.
Call Springboro Plumbing & Drain Now!
(937) 912-1338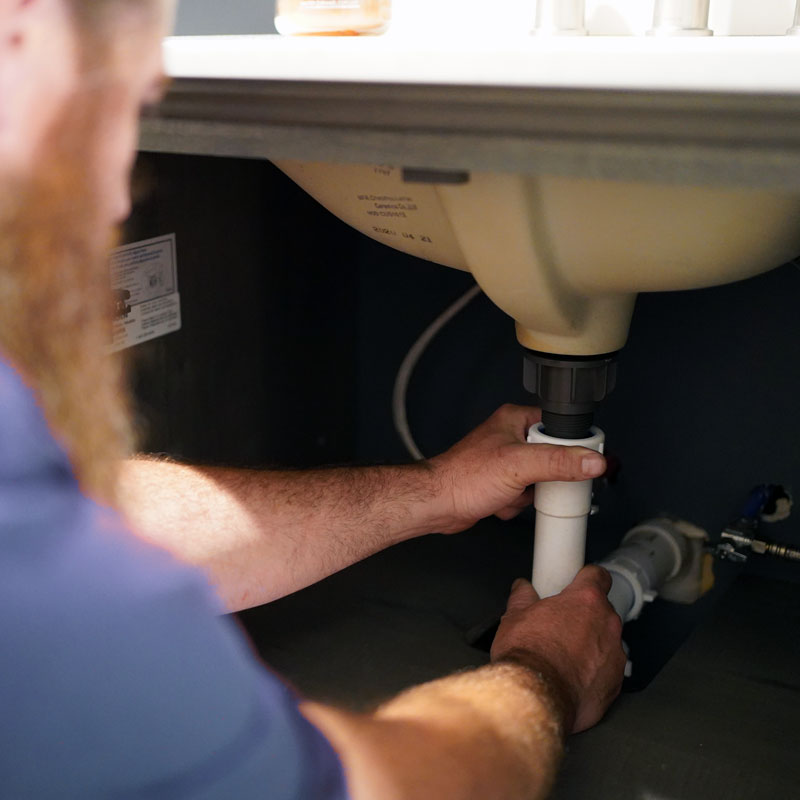 Why Choose Us For Plumbing Repair & Plumbing Maintenance in Springboro, OH?
Plumbing emergencies never occur at a convenient time. If you have a clogged toilet, a cracked pipe, or a leaking sink, you should know that issues can happen at any time of day or night and on any day of the year. If you have a plumbing emergency in your house that cannot be delayed, you need a plumbers maintenance corporation in the Greater Dayton region that will not make you wait for service. You require the services of Springboro Plumbing & Drain.
Whatever your plumbing issue is, whether it occurs late at night, early morning, on the weekend, or on a holiday, count on Springboro Plumbing & Drain. to provide you with the trusted and reliable plumbing repair solutions in the Miami Valley at the most premium pricing rates available.
What's a Plumbing Emergency?
Don't flush your money down the drain by calling a second-rate repair person or plumbing handyman who doesn't deliver top-notch plumbing services at rock-bottom price rates!
Throughout our many years of service in the plumbing industry, our professionals have discovered that most of the plumbing issues we come across are more common than others. Some of the more common plumbing problems we encounter include the following:
Water Leaks
There can be leaks in your water mains, water heaters, pipes, and drain lines that go unnoticed for months. By the time you notice the problem, it might have caused severe damage. Having said that, water leaks can be either visible or invisible. They can point to bigger problems. The moment you notice a leak, you should call a plumber right away.
Gas leaks
Gas leaks are probably the most dangerous type of plumbing problem you can develop. If you have a gas leak or suspect gas is leaking, get outside and away from the home immediately and call your gas provider for assistance. Then call us as your plumber to repair the problem.
No Hot Water
If you lose hot water and you have an electric water heater, make sure to check your circuit breaker box and make sure the power is on. However, if you have a gas water heater, make sure everything is with working. Also, if you have any problems with a water heater that you can't handle, contact Springboro Plumbing & Drain.
Major Flooding
Whether the flooding results from a water heater or a clogged sewer line, flooding can damage your entire plumbing system. These could bring about an immediate water problem that needs a swift response.
Call Springboro Plumbing & Drain Now!
(937) 912-1338
Drain, Pipe, Sewer Maintenance Experts in Springboro, OH
If you need plumbing maintenance that's reliable to prevent water line issues, drainage issues, and sewer problems in your home, you can count on Springboro Plumbing & Drain. We offer preventative maintenance for plumbing systems and home appliances that make them last. We offer a wide variety of skilled workers ready to provide low-cost maintenance services for homeowners, property managers and commercial property owners to solve their plumbing problems and make them function at a higher efficiency rate. Take your home and business plumbing service work to a higher level by calling Springboro Plumbing & Drain today.
The pipe, drain and sewer maintenance experts Springboro Plumbing & Drain are always available for reliable, cost-effective plumbing maintenance services that prevent all types of water line, drain line, and sewage problems and save you money. We offer a wide range of plumbing maintenance plans and maintenance services to help you plan the best way to protect your residential or commercial property. Our plumbing experts offer maintenance plans that solve your plumbing problems and keep your plumbing equipment in prime condition for as long as feasible. We believe in helping you keep your plumbing-related equipment and plumbing system well-maintained and working as you need it to for as long as possible by turning to the area's top-rated local plumber at Springboro Plumbing & Drain.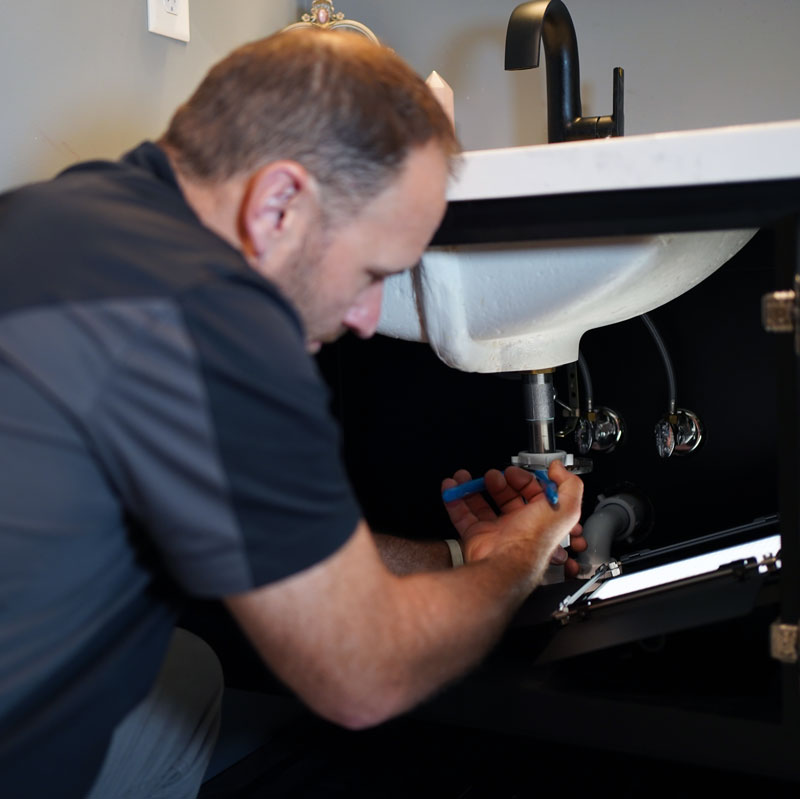 Water Heating & Supply Services
We provide home, business, and commercial property owners with tankless water heating systems at fair and competitive prices. We also do gas and electric water heater installations and repairs. In addition, our experts can design water supply lines that can reach any part of your building, so you have hot water where you need it. We can also help you maintain your current water heater and supply lines and pipes and keep them in good condition.

Drain Cleaning Services in Springboro Ohio
Using our state-of-the-art hydro jetting technology, our drain experts at Springboro Plumbing & Drain can eliminate these problems. Hydro jetting technology clears pipes and brings water flow back. Our high-powered water nozzles wash away mineral sludge buildup and roots that have made their way inside. Overall, our drain jetting technology can effortlessly restore any line. Cleaning your pipes every year extends warranties and maximizes water flow.

Affordable Maintenance Services For Plumbing Fixtures In Springboro, OH
One of the more popular plumbing maintenance services provided by Springboro Plumbing & Drain is our sewer inspection services. This service uses fiber optics cables and a water-resistance camera to get footage of your sewer pipe to take care of any problems. With the aid of this technology, our experts can check your pipe and examine the problem areas, such as cracks and the weakness, of pipes. We can also find underground root intrusions before they get worse or cause major damage. We prevent minor problems from escalating into major plumbing projects with the information we get from our plumbing imaging technology during a sewer inspection.

Plumbing Winterization Services in Springboro, OH
If you're going away for the winter or have a house or building that is going to sit empty during the cold months, you should let our winterization specialists winterize it for you. We can empty or drain your water lines to make sure they don't freeze or burst. We can also check your water heater to see if it needs anti-freeze. Once you come back from your trip or when you're ready to use it again, everything will be ready and fully functional.

Plumbing Inspections in the Greater Springboro Area
Our plumbers thoroughly assess your plumbing system and carefully analyzes everything paying attention to every detail. If you call for the service of our professional plumbing experts, not only will they make sure everything is fine, but they will also help you to avoid necessary repairs that are expensive and avoidable.

Gas Line Repair Services in Springboro, OH
Gas leak situations are stressful. Springboro Plumbing & Drain makes the whole gas line repair process quick and painless because our gas line repair people handle these situations on a regular basis. We can explain all your options, and obtain all the necessary permits to get your gas back online as soon as possible so you don't have to deal with the discomfort of a gas outage problem in your home.
Frequently Asked Plumbing Repair & Maintenance
Questions
We at Springboro Plumbing & Drain are committed to resolving our client's plumbing issues so that they may live comfortably in their own homes. If you still have any questions, please do not hesitate to contact us at (937) 912-1338.
What is considered a plumbing emergency?
Most people don't like to wait for things, especially when it comes to resolving plumbing problems. Some of the things we consider plumbing emergencies include bursting pipes, sewer leaks, valve failures, or faulty water heaters. Other plumbing emergencies include issues with sump pumps, which can cause basement flooding. P traps leaking or breaking and leaky faucets are other issues. Whatever your issue, you can speak live with our representative at Springboro Plumbing & Drain.
What should I do when my toilet keeps running?
Check to see if there's an excess of water in the toilet tank. Also, check the flapper to see if it is leaking or might need changing in addition to checking the float valve. Keep in mind the rubber seal that controls the water in the tank. It only releases water when the toilet handle is engaged. If this doesn't seem to be the problem, then you might need to engage the services of a plumbing expert such as Springboro Plumbing & Drain for all your plumbing issues.
Will my homeowner's insurance pay for plumbing services?
Unfortunately, your homeowner's insurance most likely will not include work on your plumbing system. Plumbing repairs, plumbing maintenance and plumbing protection services are something you have to pay for yourself. However, if you're unaware of a leak or pipe burst and it causes damage to your home or property, a portion of repair can be waived depending on your insurance. We suggest calling us if you believe you have an insurance claim.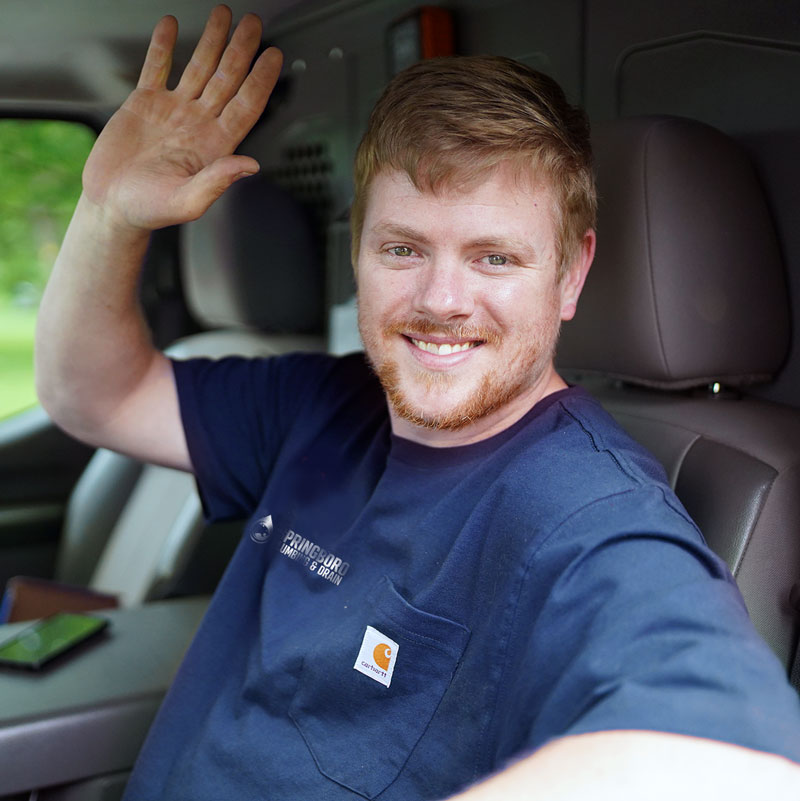 Request a Free Plumbing Estimate in Springboro, OH!
Whether your drain is clogged, you have a leak, or simply need help with your sump pump or septic system, it's important to hire an experienced plumber that can do the job efficiently. As a local, family-owned and operated plumbing company, your friends at Springboro Plumbing & Drain are trained extensively to handle all types of plumbing emergencies and plumbing work. Our plumbers are background checked and drug tested. We send out only the best. Each and every plumber on our staff is licensed, bonded, and fully insured. This allows us to guarantee quality work and offer the highest quality plumbing products at the most competitive prices.