Springboro Plumbing & Drain Services in Cincinnati, OH & Dayton, OH
If you need help with drainage, pipes, water lines or sewage line services, you should call Springboro Plumbing & Drain today. If you aren't sure whether you need expert help with a drain problem, there are ways of determining whether you need our services or not. One example would be if your waste disposal or your toilet is backing up after you flush it, you need to give us a call. Regardless of how big or small your problems might be, we at Springboro Plumbing & Drain can help in an affordable way. We offer prompt plumbing solutions at price rates that are fair and affordable. No job is too big or small. Trust us! We've seen it all so give us a call!
Call Springboro Plumbing & Drain Now!
(937) 912-1338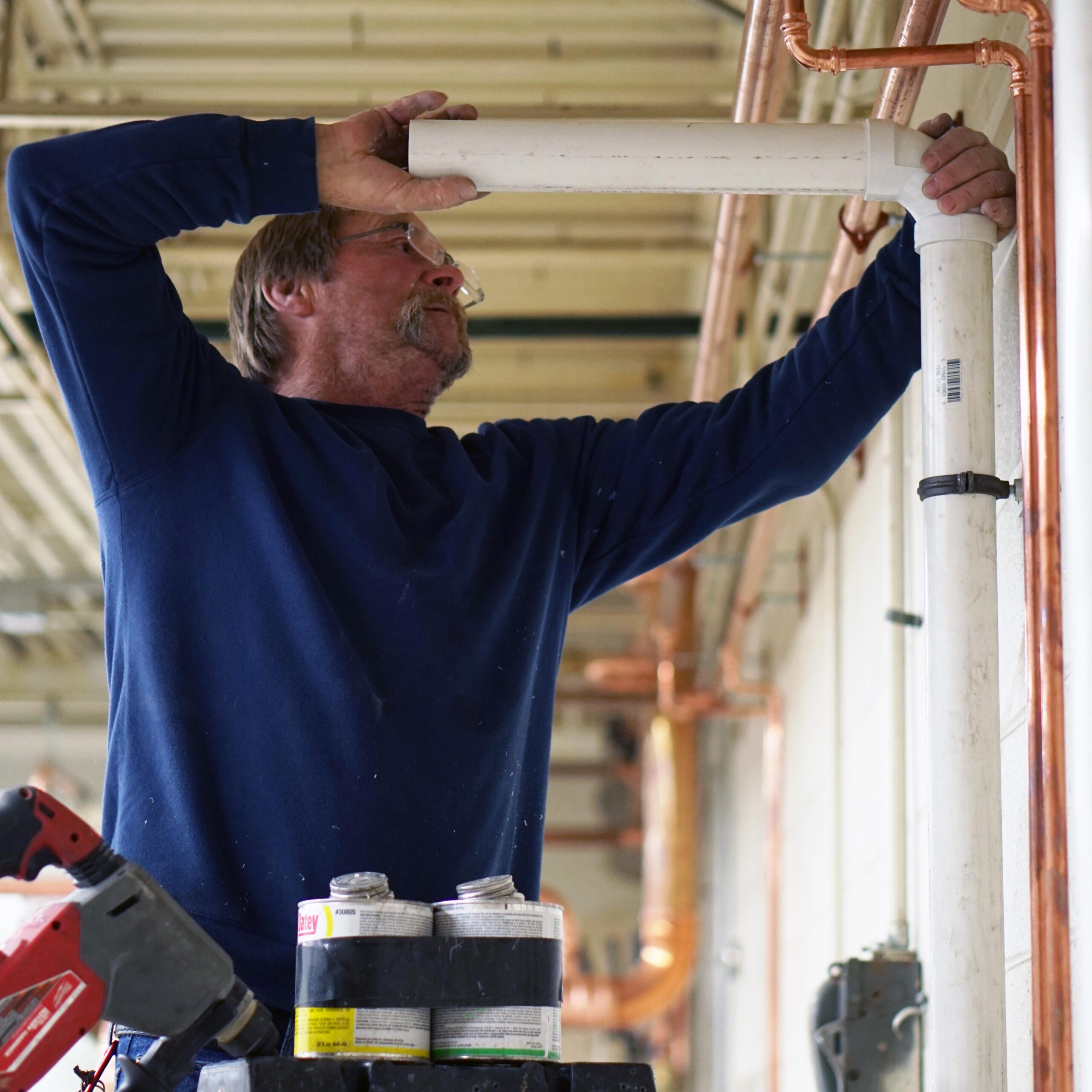 Our Drain Cleaning Services are Top-Notch in Springboro, Ohio
Our plumbing professionals at Springboro Plumbing & Drain are available 24/7 to perform drain maintenance, emergency drain cleaning, sewer cleaning, and drain and sewer line repairs on both residential and commercial buildings. Our drain cleaning services include downspout drains, storm drains, floor drains, sewer drains, outdoor drains, toilets, and more.
Our Drainage Services Include the Following:
Hydro Jetting

Drainage system installation
Drain cleaning and repair
Inspections using a Snaking Camera
Drain replacement is necessary.
Unclogging a clogged drain
Expert Drain Cleaning & Drain Camera Services in Springboro, Ohio
As the Greater Dayton area's leading drain experts, we at Springboro Plumbing & Drain offer affordable drain camera inspections to help you find any obstructions inside sewer lines, drains and other pipes. We are happy to find exactly what's going on and, if necessary, help you clear the blockage or discuss drain line replacement or drain line repair options that suit your circumstances. With our drainage camera services or plumbing imaging technology, we can help in ways other plumbers can't. Our drain cleaning and drain camera experts offer a wide range of solutions in addition to drain repair and new drain replacement.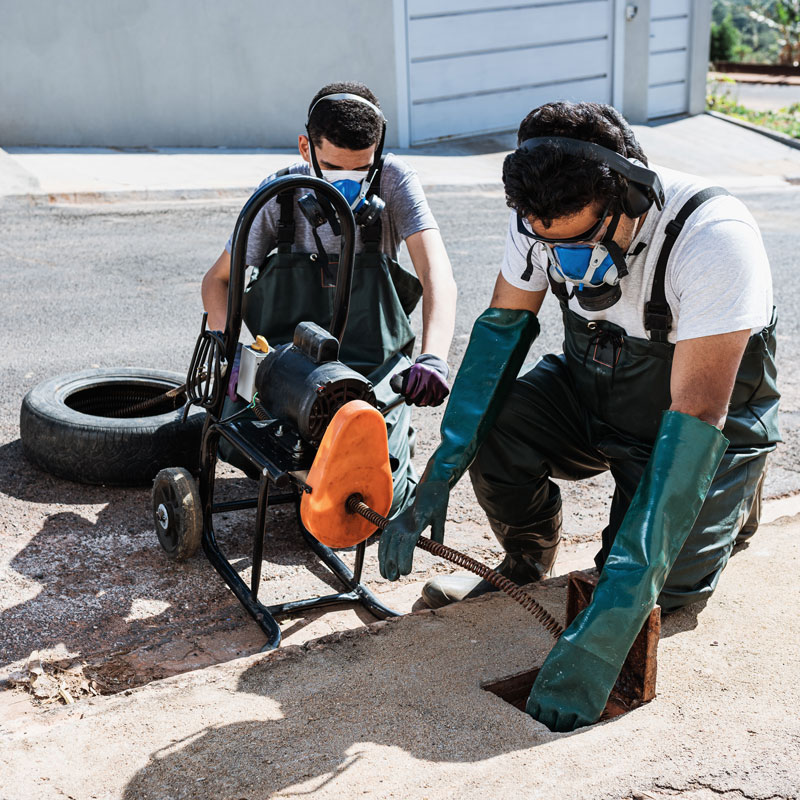 "How Do You Unclog Drains?"
To resolve drainage problems in a lot of homeowners and business owners use corrosive cleaners like Drano®. We discourage the use of these chemicals. As your top choice for drain cleaning in Springboro, OH and throughout the Miami Valley Ohio area, we encourage you to consider using us for clog-clearing Using harsh chemicals such as Drano, Pequa and other corrosive drain cleaners causes damage to pipes and drains and can get back in the water supply. Even when these chemicals are processed and treated at the water treatment facility, it can still be toxic. Additionally, the inside walls of your pipes are also damaged. Natural enzymes are a far better solution if you're going to try to clean them yourself. Natural enzymes are the best alternative to synthetic cleaners and hydraulic acid because they break up blockages in your drains and clean them well without harming the drain or polluting the water supply.
"When Should I Hire an Expert to Clean My Drains?"
At Springboro Plumbing & Drain, our drain cleaning procedures are safe for your plumbing equipment as well as the environment. Our local drain services don't harm your pipes or cause corrosion like Drano or other corrosive chemical drain cleaners cause. Homeowners and business owners with more than one drain backing up or who smell the faintest smell of sewage need to give us a call.
Our plumbers at Springboro Plumbing & Drain can come over right away to snake out your drains and offer solutions to fix the issue in an affordable way. If using the plunger isn't working and you've tried natural enzymes, you need our help. We offer drain inspections, pipe inspections, drain video imaging, drain camera inspections and state-of-the-art plumbing camera systems Additionally, we offer residential and commercial customers sewage camera inspection services. Using our state-of-the-art drain imaging technology, we inspect sewer lines and drain lines. We offer plumbing inspections, drain video services, sewer repairs, and trenchless pipework to our customers. Our plumbers can inspect gateways, identify plumbing problems, sewage pipe problems, and other sewer issues and we offer drainage pipe inspections, with imaging available in real-time. Because this service easily identifies problems with minimal invasion, it is great for helping resolve drain problems and helps you prevent future damage.
Frequently Asked Drain & Sewer Line Questions
We at Springboro Plumbing & Drain are committed to resolving our client's plumbing issues so that they may live comfortably in their own homes. If you still have any questions, please do not hesitate to contact us at (937) 912-1338.
Can can I prevent clogged drain lines?
There are several ways to prevent clogged drain lines from happening. These solutions range from common-sense measures like not dumping grease down the drain or using excessive soap, and not putting food down the drain. We also recommend placing a strainer on the end of a washing machine drain hose to filter out lint and other objects and prevent things from going down the drain. Use your garbage disposal as well! Putting a strainer on the bathtub and/or shower drain is also a good measure to prevent clogging. You should try preventing hair and other objects from going down your drain and prevent the need for frequent drain cleaning.
What is water jetting?
Our water jets send highly pressurized water through a nozzle at the end of a hose. We inserted this into the drain line and the high pressure cleans the drain. Water jetting is a fairly recent addition to the array of tools available for plumbers to use as part of drain cleaning services. It is a great and affordable way to remove grease stoppages from inside a drain pipe. Using a traditional drain cleaning machine usually doesn't help deal with a grease clog. A sewer cleaning machine blade spins around inside the grease stoppage but it doesn't have any effect on it to remove it. This is also an issue when sediment or debris gets trapped inside a drain pipe. In both these situations, a water jet would work nicely.
Do all homes have a sewer cleaning drain?
Sewer cleaning drains should be available in every home or building for plumbing use. Despite this, our experts often come across older homes that don't have one in place when they need it. Whether your sewage cleaning drain has issues, or if your property doesn't have one, contact Springboro Plumbing & Drain to arrange for an expert to locate and install one.
Request a Free Plumbing Estimate in Springboro, OH!
Whether your drain is clogged, you have a leak, or simply need help with your sump pump or septic system, it's important to hire an experienced plumber that can do the job efficiently. As a local, family-owned and operated plumbing company, your friends at Springboro Plumbing & Drain are trained extensively to handle all types of plumbing emergencies and plumbing work. Our plumbers are background checked and drug tested. We send out only the best. Each and every plumber on our staff is licensed, bonded, and fully insured. This allows us to guarantee quality work and offer the highest quality plumbing products at the most competitive prices.