Electric Water Heater Repair, Water Heater Installation & Maintenance in Springboro, OH
For a lot of our people, electric-powered water heaters are the best choice when installing a new water heater. In fact, a lot of times installing a water heater fueled by electricity is the only choice. The good news is that electric water heaters are easy to install, easy to use, and better for the environment. And while they cost less up front to install, electric water heaters can cost more to operate. Electric water heater installation is easier because they don't require gas piping or gas ventilation like a gas water heater.
If you're looking to install an electric water heater in or around Springboro, Greater Dayton or Greater Cincinnati, you should call the electric water heater installation experts at Springboro Plumbing & Drain. Our master plumbers can professionally install your water heater to guarantee the job is done right the first time.
Call Springboro Plumbing & Drain Now!
(937) 912-1338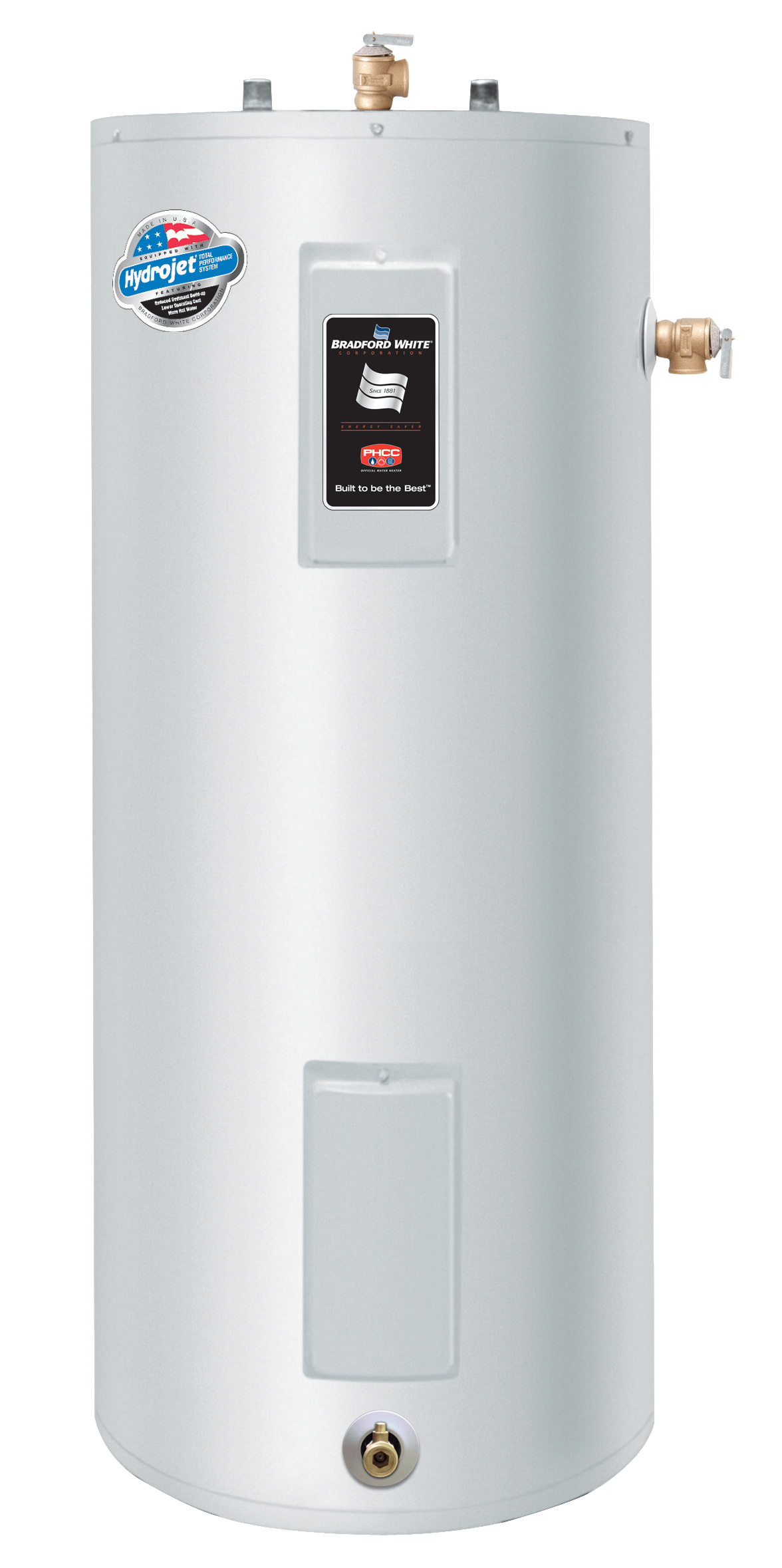 Focusing on Electric Water Heaters
If you compare the efficiency of an electric water heater with that of a gas water heater, electric heaters are far more energy-efficient. Although gas water heaters are less expensive to run each month because of the lower cost of natural gas — a gas-powered water heater requires more energy to operate and it also releases waste into the environment. In addition to being better for the environment, electric water heaters are more commonly used in homes and businesses because of the widespread availability of electricity. There are electric-powered tank heaters, tankless electric water heaters, and other electric water heaters available on the market.
Longer service life reduced maintenance costs and lower electric usage are a few of the benefits of professional electric water heater installation. Don't hesitate to contact Springboro Plumbing & Drain today if you need electric hot water heater repairs, electric water heater maintenance, or electric water heater installation services.
We at Springboro Plumbing & Drain want our customers to come home to quality, so we install top-of-the-line water heaters that line up with our rock-solid reputation. As a team of master plumbers serving all of Springboro and Greater Dayton and Cincinnati Ohio, we aim to keep your life and your plumbing flowing and make sure everything is running smoothly.
Benefits of Electric Water Heaters
If you're trying to decide between a gas water heater or an electric unit, you should know there are many advantages to using electricity to run your water heater. Electric water heaters are safe, inexpensive, and energy-efficient. Additional benefits of an electric water heater include the following:
Lower Installation Costs
Electric water heaters are often a popular option in newly constructed homes because they're easy to install. Although gas water heaters are less expensive to use, installation is expensive because it includes extensive piping and venting, which is required to maintain a gas-powered hot water heater. Electric water heater installation is very straightforward and uses what you already have in place. The additional costs of making a house or business compatible with a gas hot water heater sometimes aren't worth it, especially for a small water heater or a place with minimal hot water needs.
Electric Water Heaters Are More Energy Efficient
When a home or commercial building is fitted with gas water heaters, the combustion and ventilation process enables a significant amount of heat to escape. This is more expensive in terms of wasted energy and the time it takes for the water heater to reach optimal performance levels. Electric water heaters don't need to be vented. As a result, the tank heats up faster, and the heat generated during the process stays indoors rather than being vented. This can be a major energy-saving benefit.
Electric Water Heaters Are a Safe Option
Natural gas water heaters have many advantages. The biggest disadvantage is the safety issue, however, especially in older houses and buildings where piping or ventilation is outdated. If gas vents aren't working properly, small gas leaks can wreak havoc and become dangerous. Safety issues with electrical water heating systems are less common than risks associated with gas-powered appliances. This is because your wiring must be checked before installing your new water heater. In any case, you can't put a price tag on safety and peace of mind. Electric water heaters are safer.
Installation Is Fast and Customizable
Installing an electric water heater is faster than any other water heating equipment on the market because it doesn't require any additional pipes, vents, or complicated distribution techniques, as we have discussed. Even if you need electrical repairs that delay or complicate the installation work, the time and expense is still less than what it takes to properly install a gas water heater. Electric water heaters come in various sizes, so you won't have to wait for special orders.
Call Springboro Plumbing & Drain Now!
(937) 912-1338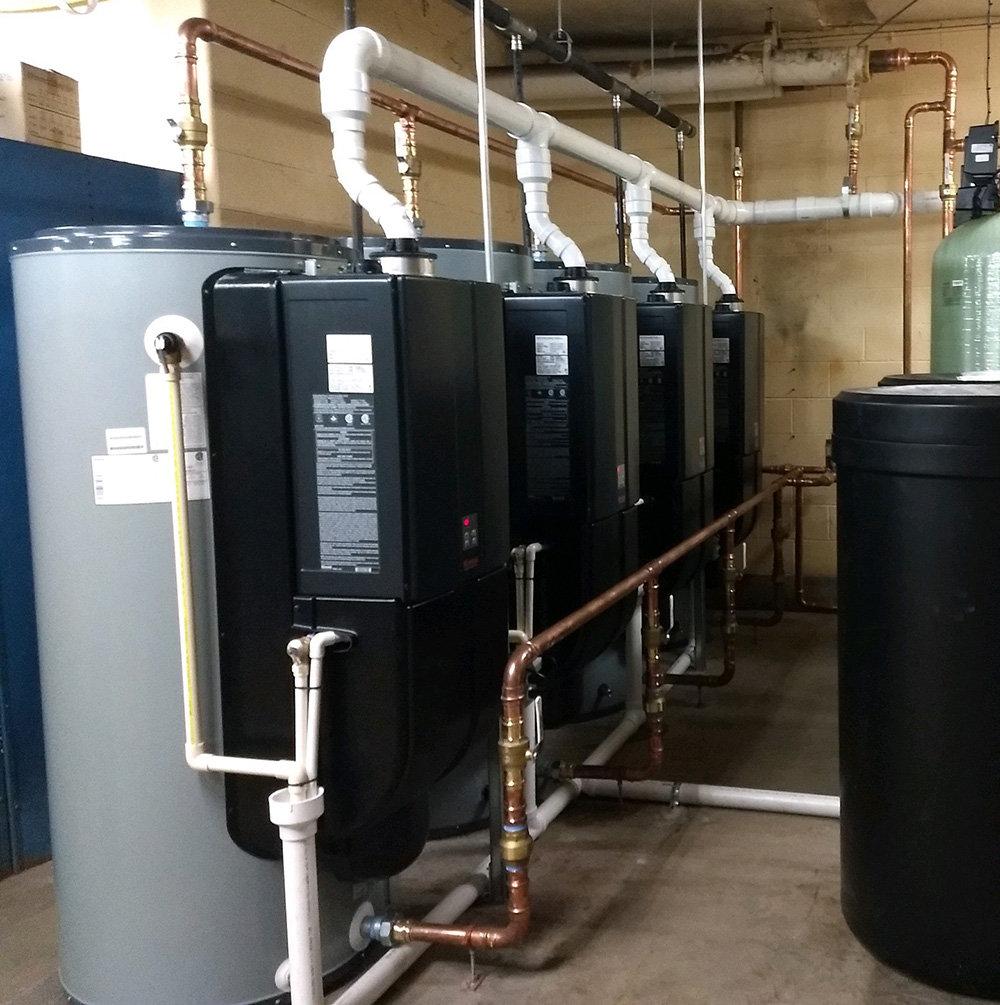 Choose Springboro Plumbing & Drain for Electric Water Heater Repair, Maintenance & Installation Services
Trust the experienced experts at Springboro Plumbing & Drain to install or service your water heater. We offer great pricing, and flexible appointments and customer satisfaction is guaranteed. We ensure all residents of the greater Springboro area can afford quality water heater installation services. Make sure your water heating unit gets installed properly by letting our licensed master plumbers complete the job from start to finish.
Springboro Plumbing & Drain offers a wide range of water heater services, including water heater installations, water heater repairs, and water heater maintenance. We sell all the top brands of hot water heater equipment, including names like Rheem, Amana, Navien, Bradford White and more!
Springboro Plumbing & Drain provides top-rated, local plumbing services throughout the Greater Springboro, Greater Dayton and Greater Cincinnati, Ohio area. We proudly serve Beavercreek, Bellbrook, Carlisle, Centerville, Hunter, Kettering, Kings Mills, Landen, Lebanon, Loveland Park, Mason, Miamisburg, Moraine, New Miami, Oakwood, South Lebanon, Springboro, Trotwood, New Miami, Oakwood, South Lebanon, Springboro, Trotwood, Washington Twp, Waynesville, West Carrollton, Wetherington, Wilmington and surrounding areas.
Frequently Asked Electric Water Heater Questions
We at Springboro Plumbing & Drain are committed to resolving our client's plumbing issues so that they may live comfortably in their own homes. If you still have any questions, please do not hesitate to contact us at (937) 912-1338.
How many different types of water heaters are there?
Water heaters can be classified by their fuel sources, such as gas-powered or electric-powered units. Nevertheless, there are two main types of water heating systems on the market. These include regular traditional water heaters (or storage tank water heaters) and tankless water heating units (or on-demand water heaters). When you turn on the faucet and run hot water with a traditional water heater, a heating element reheats new water in a big tank that stores it and keeps it hot. Tankless water heaters, however, heat water as it passes through the pipes.
When should I replace my water heater?
Conventional water heaters using a storage tank should be replaced after every 10 to 15 years. Tankless systems, however, last 20 years. If you don't know the age of the hot water heater in your home or business, check the serial number on the tank and check with the installer or manufacturer. Signs you need to see an expert include any strange noises, strange odors, inconsistent temperatures, changes in water flow, and increasing energy bills (gas or electric depending on the fuel source).
What counts as a plumbing emergency?
A lot of people don't like waiting to have their plumbing problems solved. However, plumbing problems don't go away on their own. Plumbing emergencies include a lack of water flow, flooding caused by a sump pump, broken pipes, sewer back-up, valve malfunctions, drainage clogging, toilet overflowing and more. If you're still not certain what a "plumbing emergency" is, call Springboro Plumbing & Drain today and speak to our 24-hour plumbing expert call center. Because your plumbing equipment doesn't merely work from 9 to 5, neither do we!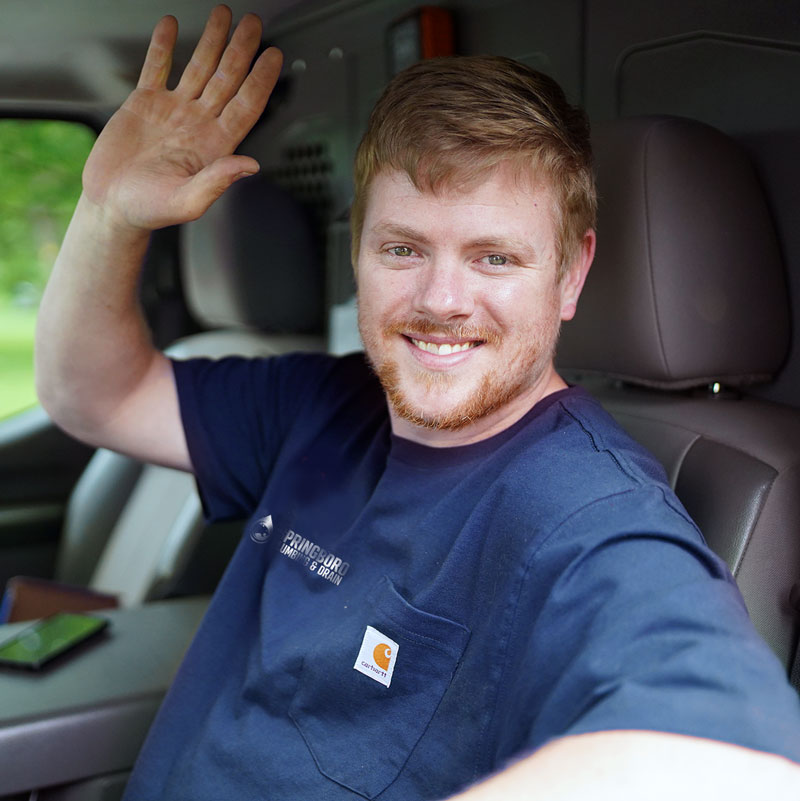 Request a Free Plumbing Estimate in Springboro, OH!
Whether your drain is clogged, you have a leak, or simply need help with your sump pump or septic system, it's important to hire an experienced plumber that can do the job efficiently. As a local, family-owned and operated plumbing company, your friends at Springboro Plumbing & Drain are trained extensively to handle all types of plumbing emergencies and plumbing work. Our plumbers are background checked and drug tested. We send out only the best. Each and every plumber on our staff is licensed, bonded, and fully insured. This allows us to guarantee quality work and offer the highest quality plumbing products at the most competitive prices.