Springboro Plumbing & Drain
The Plumbing & Drain Experts in Springboro, OH

Instant Online Estimate
Get a free estimate!


Water Heaters & Softeners



Plumbing & Drain Services You Can Trust in Dayton, OH & Cincinnati, OH
Springboro Plumbing & Drain offers prompt and affordable plumbing services with a smile! We are your local team of master plumbers, backflow, and excavation specialists in the Dayton, OH area. We're a proud member of the Five Star Family, offering our customers residential and commercial plumbing services worth a 5-star rating every time.
We are excited to offer you the professional plumbing services you need at the prices you can afford. Our team of plumbing experts here at Springboro Plumbing & Drain want our customers to enjoy quality, so we install state-of-the-art plumbing products that are true to our reputation of excellence. As a team of master plumbers serving Greater Springboro, our job is to keep our customers' lives stress-free and keep their plumbing flowing smoothly.
Call Springboro Plumbing & Drain Now!
(937) 912-1338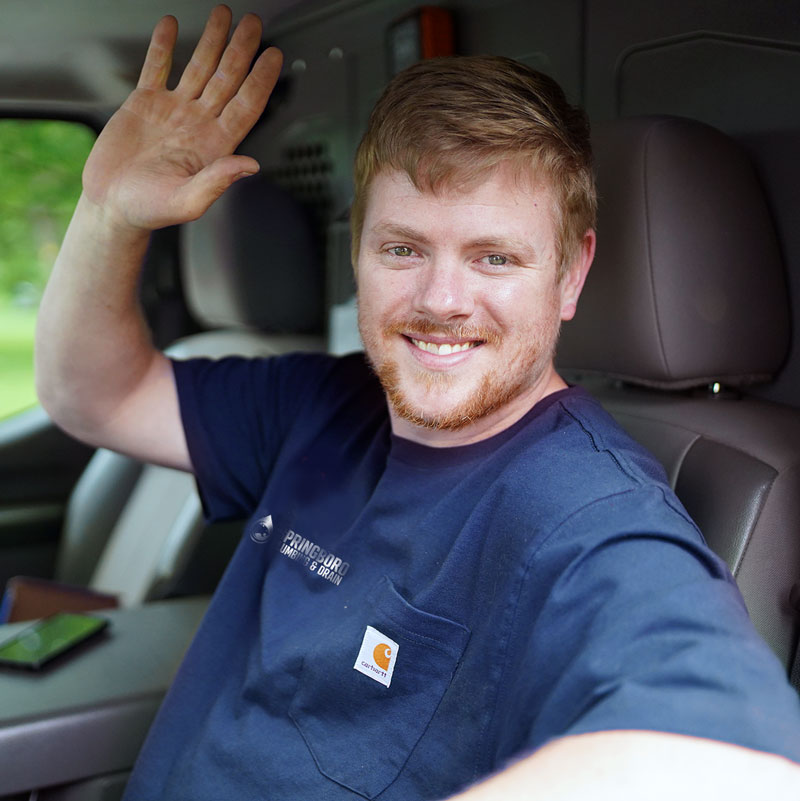 Friendly Technicians
Our badge-wearing men and women are friendly, respectful, and well-versed in their fields of expertise.
24/7 Emergency Services
We stay open day and night (including weekends and holidays) for urgent repairs.
Trusted Brands
We offer premium plumbing brands for installation, such as Bradford White®, Rheem®, and more.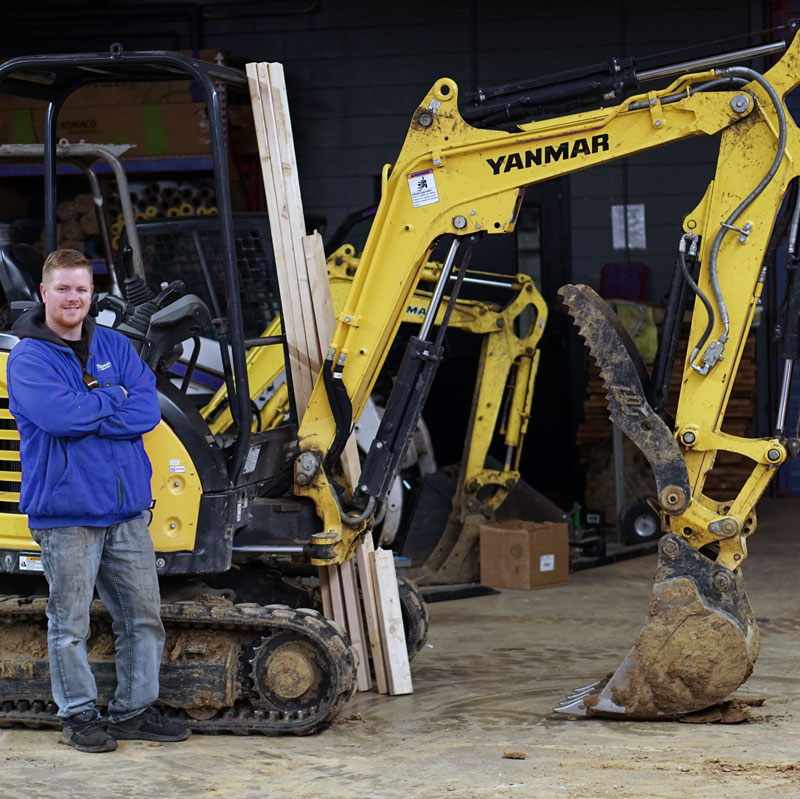 Sewer Line & Drain Excavation Services in Dayton, OH & Cincinnati, OH
We offer expert excavating services for new construction in addition to all types of plumbing repairs. We can work on septic systems, sewer mains, water lines, drainage lines, gas lines, foundations, trenchless repairs, and more. Because tree roots and flooding can wreak havoc on your drainage system and sewer system and cause problems, we can help with underground root intrusion as well with our drain camera services and our hydro-jet technology.
Our professional digging experts offer heavy dirt work, utilities, clearing, grading, demolition, site management and other types of excavating services. We always meet the needs of all of our customers' most demanding projects, no matter what they might need. We also offer demolition services for both residential and commercial buildings.
General Plumbing Repair & Maintenance Services in Springboro, OH
Are you haggling with problems with your plumbing system or any sort of plumbing-related appliances? Whether your plumbing problems are big or small, Springboro Plumbing & Drain can take care of them all! We offer residential property owners and business owners fast and affordable plumbing services with a smile and we back up all our work with a customer satisfaction guarantee. Whether you need repairs, plumbing installation, plumbing replacement, or routine plumbing maintenance, we're the team of experts to call.
Springboro Plumbing & Drain offers affordable drain services, toilet services, pipe services, drain cleaning services, sewage system services, spout repairs, faucet repairs, sump pump repair, shower repair, spout repair, drainage services, lavatory clogging, flooding services, garbage disposal repairs, dishwasher repairs, and more. No job is too big or small. We've seen it all so give us a call!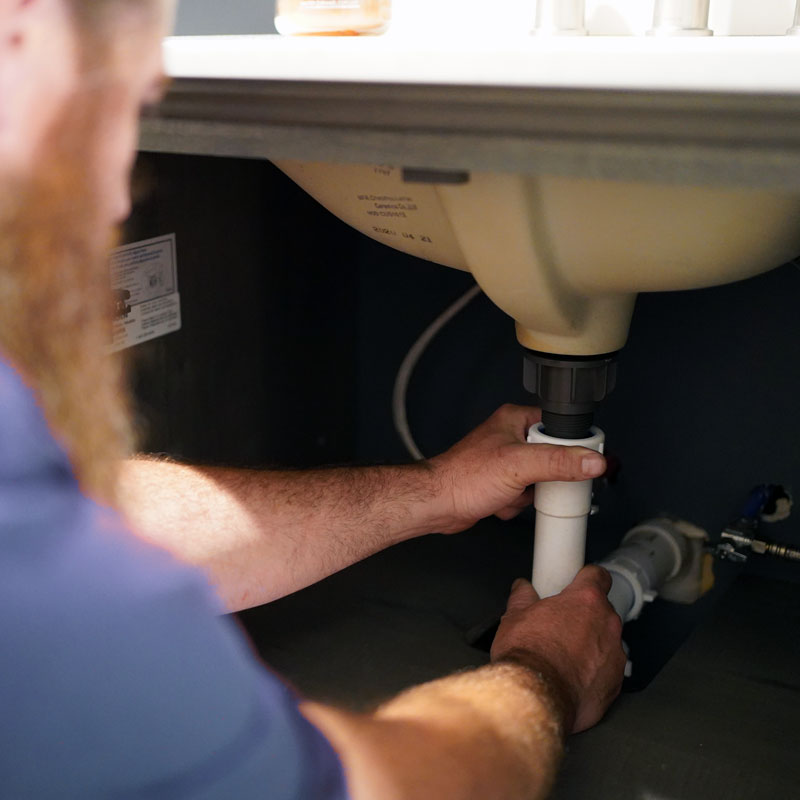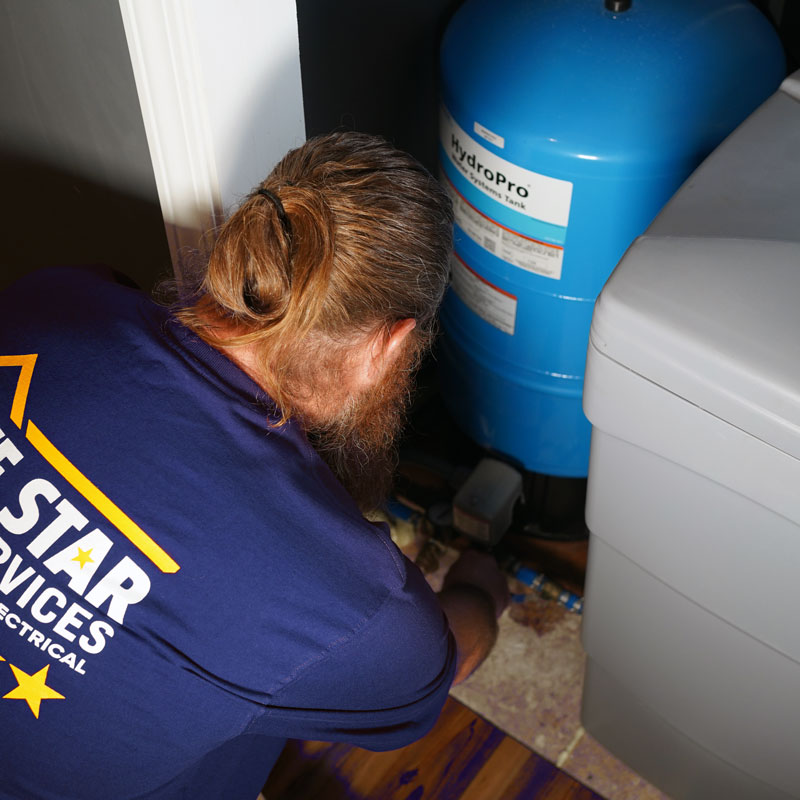 Water Heaters & Water Softener Repair, Maintenance & Installation in Springboro, Ohio
You shouldn't be waiting for hot water and you definitely shouldn't be running out of it on a regular basis. Water heaters are a fundamental component of any residential or commercial plumbing system and when they aren't working like we need them to, it can be a problem. Installing high-efficiency water heaters enables homeowners and business owners to use less energy and water, which helps you save money on either gas or electric as well as water costs. Springboro Plumbing & Drain repairs and installs tankless water heaters, gas water heaters and electric water heaters.
Water softeners are important as well. Water softeners remove minerals from the water supply, such as calcium, magnesium and iron, to reduce mineral stains and other issues that can harm water pipes and plumbing appliances. Installing a high-quality water softener improves cleaning abilities and enhances the taste of the water and its effect on your health.
Bathroom Repair, Installation & Bathroom Renovations in Springboro, OH
Our skill level and expertise in Bathroom Remodeling and Bathroom Renovations are second to none in Springboro, OH! Just ask our customers! Bathroom remodeling, bathroom renovation, and restroom restorations are excellent ways to reduce clutter, make your bathroom a more peaceful oasis, and make it more eco-friendly! Best of all, you get a return on your investment in home value.
At Springboro Plumbing & Drain, our bathroom experts can give you the bathroom of your dreams. We can install new bathroom tiles, a new toilet, a shower, and a backsplash. We can replace sinks and do all sorts of skilled plumbing work and remodeling work to make your bathroom amazing! We also sell and install Bliss Walk-In Tubs® in Springboro, Cincinnati OH, and surrounding areas.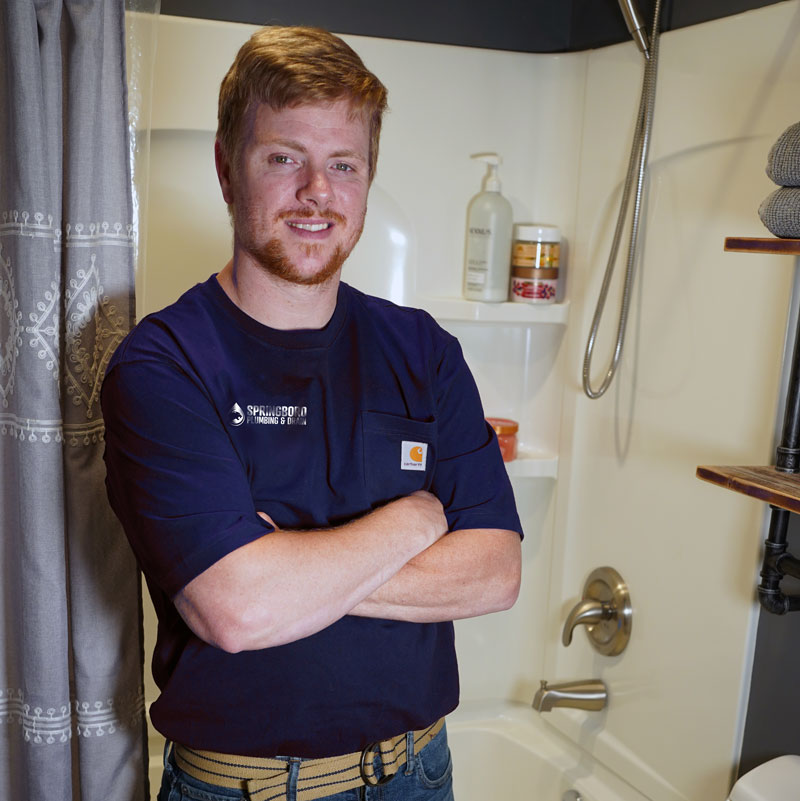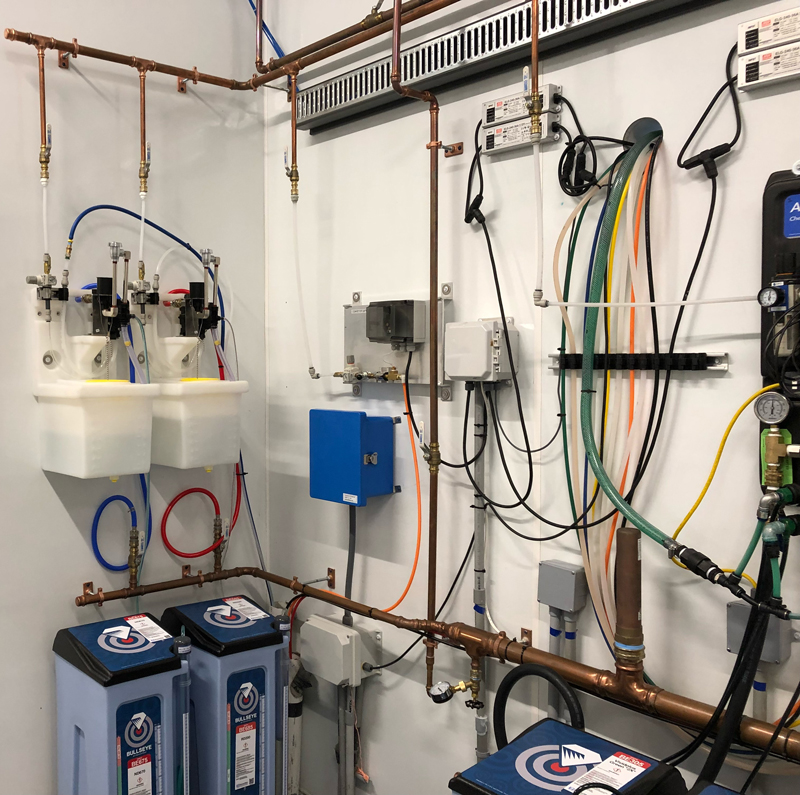 Commercial Plumbing Services in Dayton, OH & Cincinnati, OH
Are you looking for a commercial plumber in the Springboro, OH area? Springboro Plumbing & Drain offers fast and affordable commercial plumbing services throughout the Miami Valley. Regardless of the size of your commercial plumbing project, our team of state-licensed, local commercial plumbers offer prompt plumbing services all year long. We work with school districts, government buildings, small businesses of all types, non-profits, churches, and more. and other types of organizations. Get a free online estimate on your next commercial plumbing job from Springboro Plumbing & Drain.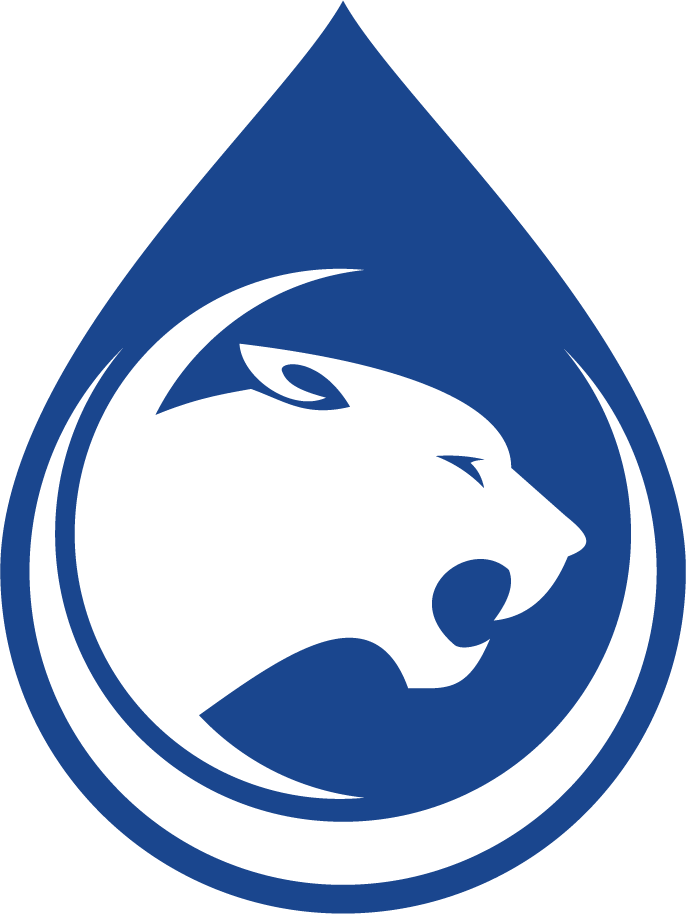 Why Trust Springboro Plumbing & Drain?
No matter what type of plumbing, excavation, water heater, water treatment, drain, or bathroom service you need, our team of experts at Springboro Plumbing & Drain can help. Our highly trained team of master plumbers and plumbing experts are prepared to answer the call 24/7.
Homeowners and business owners can rely on someone like Springboro Plumbing & Drain, a member of the Five Star Family, to only charge you what is necessary and fair. You can also rely on our work because it's backed by a customer satisfaction guarantee. Our parent company has thousands of real reviews flooding in from trusted platforms such as Google, Facebook, Yelp, and more.
If you need residential or commercial plumbing services that are fast, dependable and affordable, you should call Springboro Plumbing & Drain right away! We are a team of top-rated plumbing experts serving Greater Cincinnati and Greater Dayton. We offer cost-effective plumbing solutions that last and we have a track record of excellence. Just ask what our customers have to say. We are licensed, bonded and fully insured.
We understand better than anyone the frustrations that plumbing problems can create. We proudly offer the following services: sump pump services, repiping services, mainline cleaning, gas line installed or a broken line repaired, water heater repairs, kitchen and bathroom plumbing, trenchless sewer line repairs, water treatment, 24/7 emergency plumbing repairs, affordable plumbing maintenance, leak detection and leak repair, and more!
Springboro Plumbing & Drain provides top-rated, local plumbing services throughout the Greater Springboro, Greater Dayton and Greater Cincinnati, Ohio area. We proudly serve Beavercreek, Bellbrook, Carlisle, Centerville, Hunter, Kettering, Kings Mills, Landen, Lebanon, Loveland Park, Mason, Miamisburg, Moraine, New Miami, Oakwood, South Lebanon, Springboro, Trotwood, New Miami, Washington Township, Waynesville, West Carrollton, Wetherington, Wilmington and surrounding areas.
Whether you have a commercial plumbing need or a residential plumbing problem, call Springboro Plumbing & Drain today!
Call Springboro Plumbing & Drain Now!
 (937) 912-1338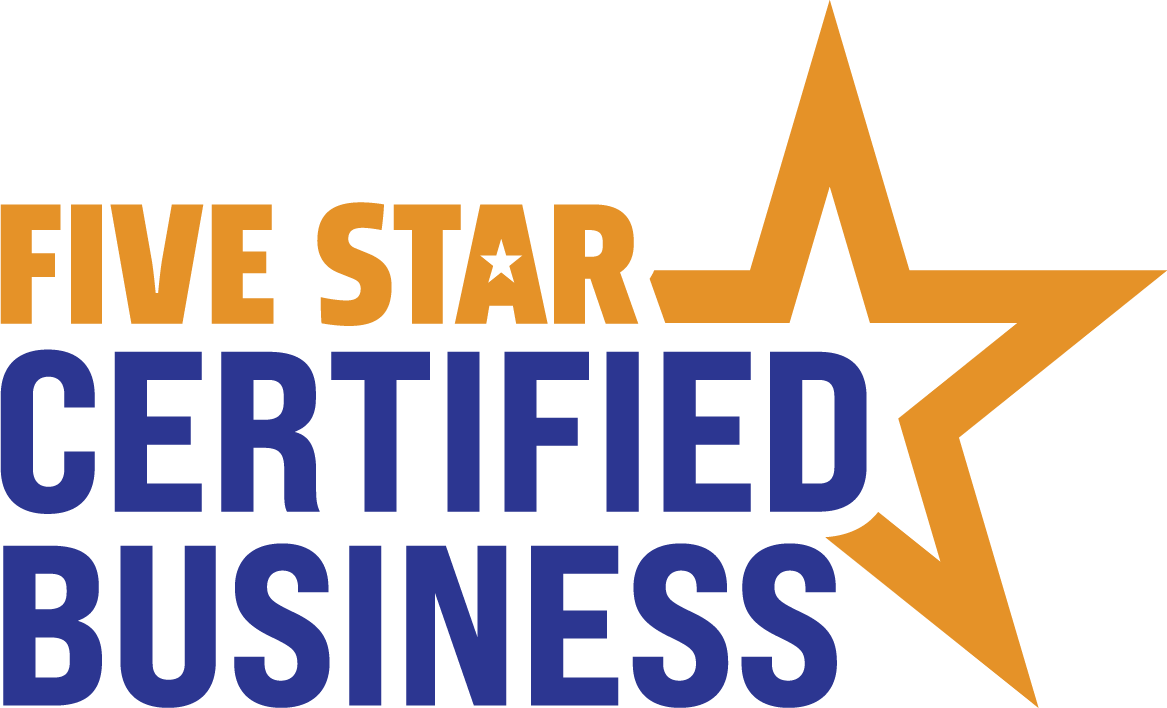 Proud Member of Five Star Home Services
Check Out Our Customer Reviews
Request a Free Plumbing Estimate in Springboro, OH!
Whether your drain is clogged, you have a leak, or simply need help with your sump pump or septic system, it's important to hire an experienced plumber that can do the job efficiently. As a local, family-owned and operated plumbing company, your friends at Springboro Plumbing & Drain are trained extensively to handle all types of plumbing emergencies and plumbing work. Our plumbers are background checked and drug tested. We send out only the best. Each and every plumber on our staff is licensed, bonded, and fully insured. This allows us to guarantee quality work and offer the highest quality plumbing products at the most competitive prices.