Gas Water Heater Repair, Water Heater Installation & Maintenance in Springboro, OH
While electric water heaters are increasingly popular throughout Ohio, gas water heaters are also gaining in popularity. Because gas can be used to power all sorts of other home appliances (like ovens, stoves, washers, dryers, and more) using it for hot water is often a great option. It's also a great option because it's inexpensive. Natural gas and propane, in general, is less expensive than electricity. Because of this, a lot homeowners and business owners prefer it. Additionally, gas water heaters heat up water faster than electric water heaters.
The first thing to check before installing a gas water heater is whether you have the availability of gas in your area. When it comes to gas water heaters, it's always important to work with a plumbing expert like Springboro Plumbing & Drain. For some customers, switching to gas is a good option, especially if they already have gas appliances in their home or business. However, gas isn't always the best option in some areas, especially when there aren't any gas lines running to the home or building. To make sure you get the best services possible, you should trust the local professionals at Springboro Plumbing & Drain to help you choose the best gas heater for your home or building.
Call Springboro Plumbing & Drain Now!
(937) 912-1338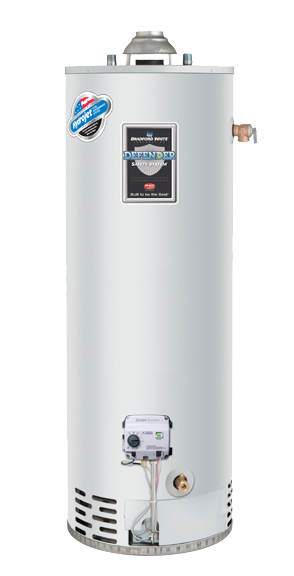 Focusing on Electric Water Heaters
Gas water heaters work by using a process known as convection. Convection is a physics law that controls how heat rises. In gas water heaters, cold water is sent into the tank through a water line that keeps the tank filled. Gas burners are located beneath the water tank. It heats up cold water from the bottom of the tank as it is brought in from the water supply line.
After this water is warmed, it flows into the tank and is pulled out for use inside by the hot water outlet line. Because of this, your hot water heater can provide you with hot water whenever you need it. Because it has to funnel off the hottest water at the top of the tank, the hot water outlet pipe is shorter than the dip tube.
On the sides of the water heater, there is a check valve, overflow tube, relief valve, air inlet hood, and gas shutoff valve installed. These components control the gas burner, which heats the cold water as it comes in. Hot water heaters also include a thermostat, which estimates the temperature of the water inside the tank and turns the burner on and off to keep the set water temperature.
Benefits of Electric Water Heaters
Heating water and maintaining that heat around the clock takes up about 1/5 of the average home's total energy usage. Switching to gas also provides a more extensive selection of home water heaters to choose from.
Flow Rates in Gas Water Heaters
With on-demand water heating systems, gas outperforms electric flow rates. Tankless water heaters are an alternative to traditional storage-tank water heaters. They take up much space and leave families without hot water for very long when the tank's supply runs out. On-demand water heaters provide a steady supply of water as necessary. Because you are heating water on demand, tankless gas water heaters are more effective than electric heaters. They also provide more GPM of hot water. A tankless gas water heater is ideal for providing hot water to an entire home.
Gas Heats Up Faster
Gas-powered water heating systems are twice as fast as electric water heating systems. Gas water heating units also recover much faster than electric models. Because of this, they ensure that the hot water is refilled right away. A gas heater is a preferable alternative for a large organization or family or if you have a high demand for heated air in your home.
Condensing Water Heaters
You can select from various energy-efficient choices of condensing water heaters if you're looking to install a gas hot water heater in your home or property. Because gas hot water heating systems generate combustion, they can give off gases that need to be vented properly to the outside for safety. Condensing heaters are designed for homes with storage tanks larger than 55 gallons. In a condensing heater, a draft-induced fan forces air and fuel into a sealed chamber inside the tank. As the fuel burns, the combustion gas is vented out through a secondary heat exchanger — which is a coiled steel tube submerged inside the tank. Installing a new heater is a substantial financial commitment. However, you can recover your installation costs in electricity bill savings ultimately. You can also increase your home's hot water supply to meet all
Natural Gas
Natural gas has many benefits, including cost and convenience. Not only is gas a lot less expensive than electricity, but it is also much more reliable. If the power goes out, for example, the gas supply is unchanged. Besides, gas water heaters work faster than electric. On the other hand, some gas water heaters rely on a pilot light to begin. This increases the overall operational costs. Installing a gas water heater that does not use a pilot light is the most cost-effective option on the market.
Call Springboro Plumbing & Drain Now!
(937) 912-1338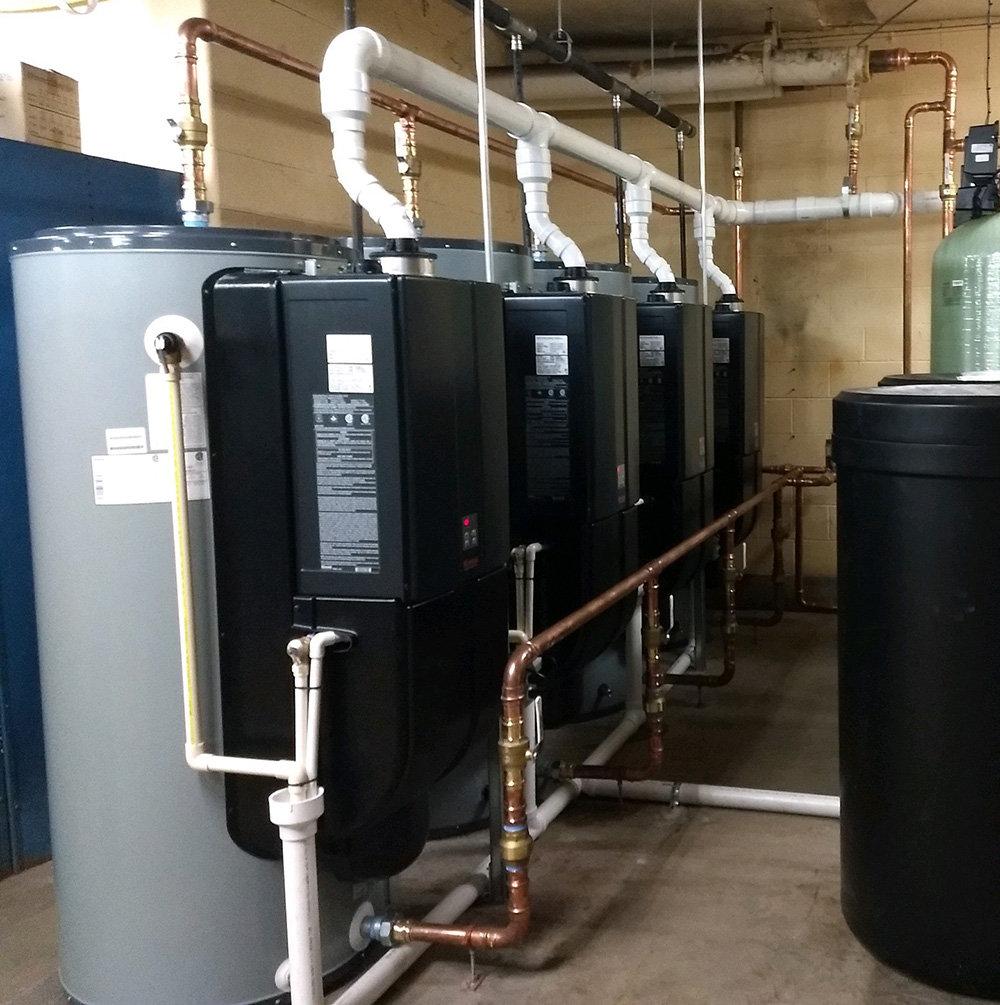 Choose Springboro Plumbing & Drain for Gas Water Heater Repair, Maintenance & Installation Services
Water heater services, including residential and business heater installations, hot water system repair, and heating water system maintenance, are provided by the courteous plumbers at Springboro Plumbing & Drain. We carry well-known brands like Amana, Navien, Rheem and Bradford White!
We gladly install these electric water systems throughout Springboro and the Greater Dayton and Greater Cincinnati areas. For customers wanting water heaters put in their homes and businesses, we offer fast and affordable installation services on all water heaters with free estimates. Our professional plumbing experts can come to your home or building and provide you with a free quote with a free plumbing consultation from a local master plumber if you're interested.
Frequently Asked Gas Water Heater Questions
We at Springboro Plumbing & Drain are committed to resolving our client's plumbing issues so that they may live comfortably in their own homes. If you still have any questions, please do not hesitate to contact us at (937) 912-1338.
Why is my water heater leaking?
Leaks from the bottom of a residential or commercial water heater either require minor repairs or require a replacement. Usually, it's either the drain valve or the tank itself that's making the water heater leak. Drain valves typically need to be tightened. However, if the tank has a leak, the whole thing needs to go. When this is the case, replacements can be expensive. Don't get raked over the coals by a second-rate repair person or a person who's not adept at plumbing. Call Springboro Plumbing & Drain so we can make your repairs the right way, the first time, and give you money savings with peace of mind.
Why don't I have hot water?
When troubleshooting a gas water heater that isn't producing hot water, make sure you have enough gas. Our experts can find out if there are obstructions in the gas main or a deficit, or blockage. If hot water abruptly stops and the water becomes cold, the tank capacity might have been exhausted. Wait for the heater to recover if this is the case. If it still isn't heating your water after you've waited, call us straight away!
What size water heater do I need?
Larger residences and buildings traditionally prefer traditional water heating equipment. However, not all water heating systems are the same size. If you have a larger home or building with four people living there or more, you need a system with a tank capacity of 50 to 80 gallons. If you live alone in a smaller home, you need 23 to 36 gallons. The flow rate is more significant than the unit's size when installing a tankless water heater. The flow rate of a tankless heater is measured in GPM. Larger homes and buildings with more people using hot water need tankless systems with a higher GPM.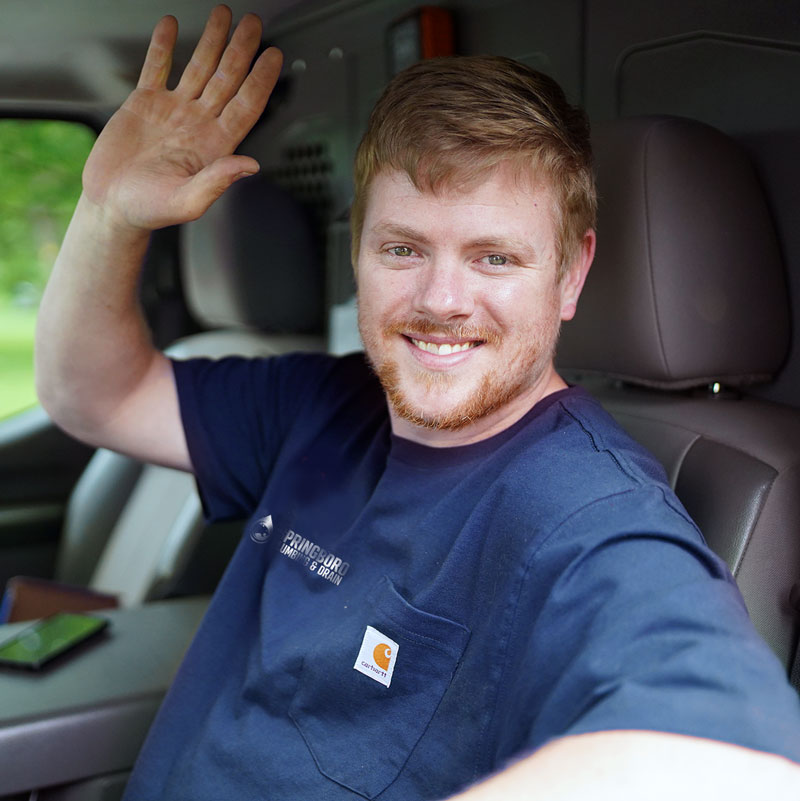 Request a Free Plumbing Estimate in Springboro, OH!
Whether your drain is clogged, you have a leak, or simply need help with your sump pump or septic system, it's important to hire an experienced plumber that can do the job efficiently. As a local, family-owned and operated plumbing company, your friends at Springboro Plumbing & Drain are trained extensively to handle all types of plumbing emergencies and plumbing work. Our plumbers are background checked and drug tested. We send out only the best. Each and every plumber on our staff is licensed, bonded, and fully insured. This allows us to guarantee quality work and offer the highest quality plumbing products at the most competitive prices.