Springboro Commercial Plumbing & Drain Services in Cincinnati, OH & Dayton, OH
Whether you're constructing a new home or building or upgrading and existing one, call the commercial plumbing and drain professionals at Springboro Plumbing & drain for all types of commercial plumbing services. Our team of certified plumbers and backflow specialists are trained to provide premium quality services regardless of the type of business and regardless of size of the project. We offer a suitable solution to all your plumbing problems as a leading plumbing contractor in the Dayton area.
We can perform plumbing repairs at your current facility, restaurant and retail store maintenance, rehabilitation and expansion projects, backflow recertification, repair, and installation, plumbing fixture repair and replacement, drain cleaning, video inspections, hydro-jetting and pipe replacement If you need a master plumber for a business property, commercial property, rental property or building you manage, whether it be private or government-owned, call us today.
Call Springboro Plumbing & Drain Now!
(937) 912-1338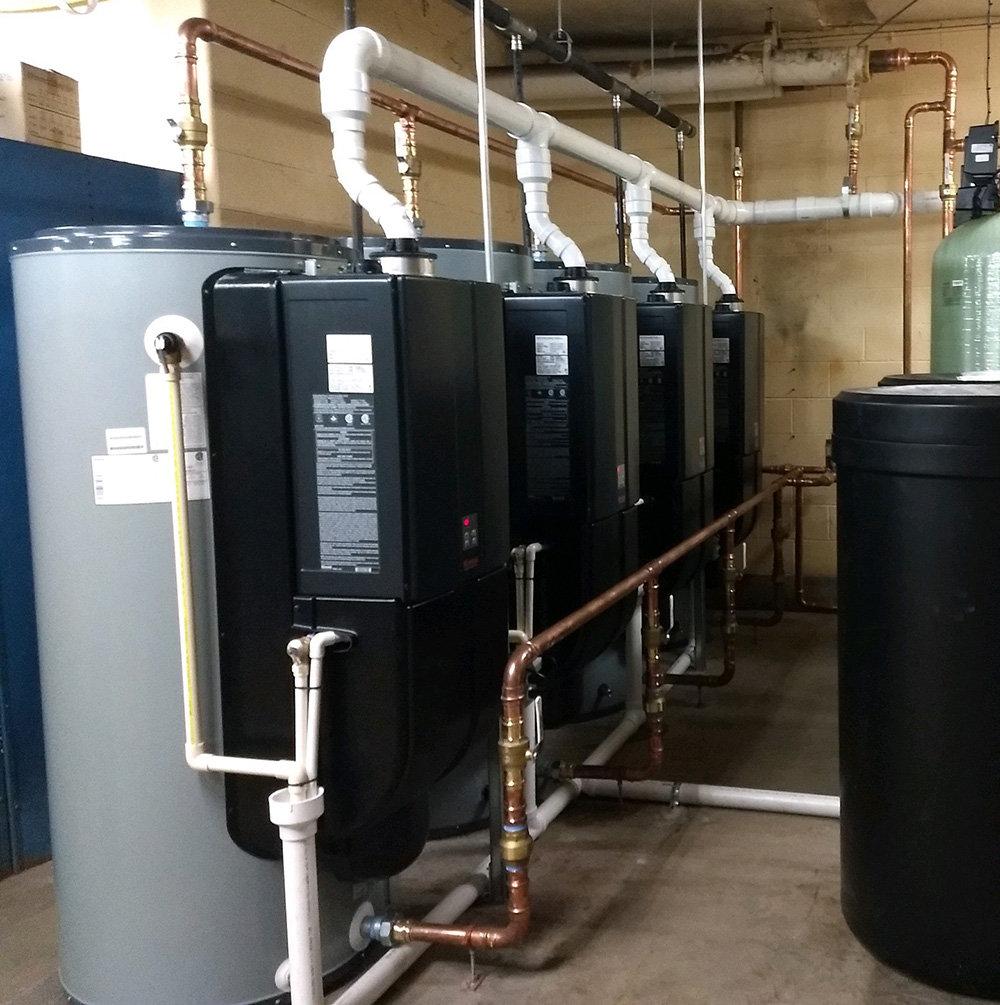 Commercial Plumbing Services for Springboro, OH Businesses
Whether you need plumbing for a new building or need to upgrade an existing one, you are encouraged to call the commercial plumbing experts and drain experts at Springboro Plumbing & Drain. We offer all types of commercial plumbing services at affordable prices.
Our master plumbers are trained to deliver superior quality plumbing services in a timely manner regardless of the type of work and the size of the project. We offer a suitable solution to all your plumbing problems as a leading plumbing contractor in Springboro and the Central Ohio area.
Our commercial plumbing services include commercial plumbing installations, sewer maintenance services, pipe installation, pipe repair, pipe maintenance, excavation services, drain repair, drain imaging, bathroom remodeling, plumbing inspections, hot water heater services, water treatment services and more. Our commercial plumbing experts work on water lines, sewage lines, septic systems, water heaters and gas lines.
We Work With Many Different Types of Commercial Businesses
Our expert licensed commercial plumbers have decades of comprehensive experience and real-world experience servicing businesses throughout the Springboro area with plumbing-related services, including water heaters, drains, water softeners, and water flow needs.
Office buildings
Car Washes
Shopping malls
Retail stores
Restaurants
Healthcare facilities
Industrial facilities
Apartment complexes
School buildings
and more!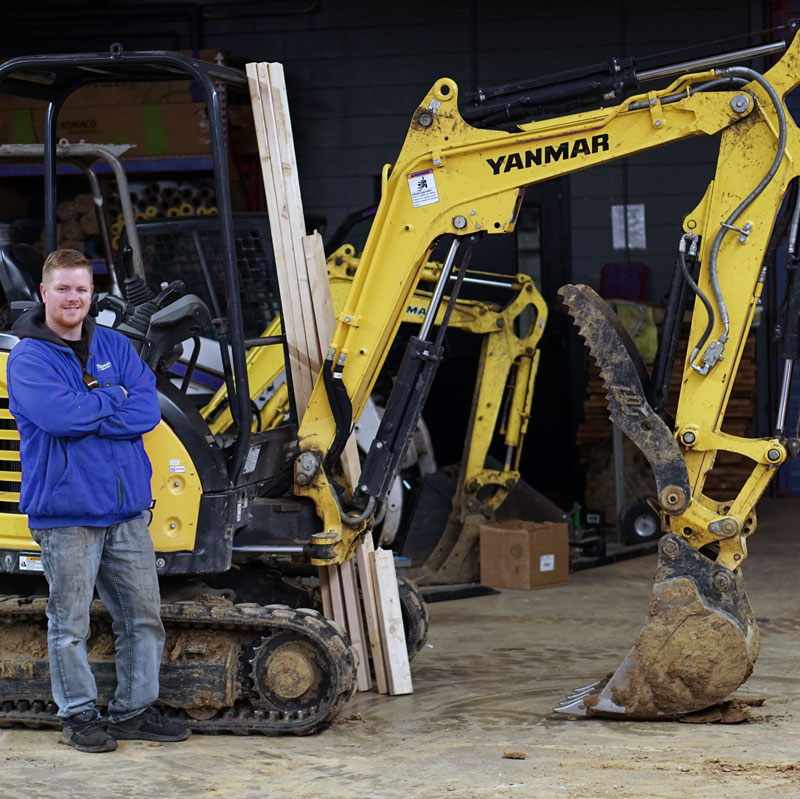 Water Heating & Supply Services
We provide home, business, and commercial property owners with tankless water heating systems at fair and competitive prices. We also do gas and electric water heater installations and repairs. In addition, our experts can design water supply lines that can reach any part of your building, so you have hot water where you need it. We can also help you maintain your current water heater and supply lines and pipes and keep them in good condition.

Drain Cleaning Services in Springboro Ohio
Using our state-of-the-art hydro jetting technology, our drain experts at Springboro Plumbing & Drain can eliminate these problems. Hydro jetting technology clears pipes and brings water flow back. Our high-powered water nozzles wash away mineral sludge buildup and roots that have made their way inside. Overall, our drain jetting technology can effortlessly restore any line. Cleaning your pipes every year extends warranties and maximizes water flow.

Affordable Maintenance Services For Plumbing Fixtures In Springboro, OH
One of the more popular plumbing maintenance services provided by Springboro Plumbing & Drain is our sewer inspection services. This service uses fiber optics cables and a water-resistance camera to get footage of your sewer pipe to take care of any problems. With the aid of this technology, our experts can check your pipe and examine the problem areas, such as cracks and the weakness, of pipes. We can also find underground root intrusions before they get worse or cause major damage. We prevent minor problems from escalating into major plumbing projects with the information we get from our plumbing imaging technology during a sewer inspection.

Plumbing Winterization Services in Springboro, OH
If you're going away for the winter or have a house or building that is going to sit empty during the cold months, you should let our winterization specialists winterize it for you. We can empty or drain your water lines to make sure they don't freeze or burst. We can also check your water heater to see if it needs anti-freeze. Once you come back from your trip or when you're ready to use it again, everything will be ready and fully functional.

Plumbing Inspections in the Greater Springboro Area
Our plumbers thoroughly assess your plumbing system and carefully analyzes everything paying attention to every detail. If you call for the service of our professional plumbing experts, not only will they make sure everything is fine, but they will also help you to avoid necessary repairs that are expensive and avoidable.

Gas Line Repair Services in Springboro, OH
Gas leak situations are stressful. Springboro Plumbing & Drain makes the whole gas line repair process quick and painless because our gas line repair people handle these situations on a regular basis. We can explain all your options, and obtain all the necessary permits to get your gas back online as soon as possible so you don't have to deal with the discomfort of a gas outage problem in your home.
Frequently Asked Plumbing Repair & Maintenance
Questions
We at Springboro Plumbing & Drain are committed to resolving our client's plumbing issues so that they may live comfortably in their own homes. If you still have any questions, please do not hesitate to contact us at (937) 912-1338.
What is considered a plumbing emergency?
Most people don't like to wait for things, especially when it comes to resolving plumbing problems. Some of the things we consider plumbing emergencies include bursting pipes, sewer leaks, valve failures, or faulty water heaters. Other plumbing emergencies include issues with sump pumps, which can cause basement flooding. P traps leaking or breaking and leaky faucets are other issues. Whatever your issue, you can speak live with our representative at Springboro Plumbing & Drain.
What should I do when my toilet keeps running?
Check to see if there's an excess of water in the toilet tank. Also, check the flapper to see if it is leaking or might need changing in addition to checking the float valve. Keep in mind the rubber seal that controls the water in the tank. It only releases water when the toilet handle is engaged. If this doesn't seem to be the problem, then you might need to engage the services of a plumbing expert such as Springboro Plumbing & Drain for all your plumbing issues.
Will my homeowner's insurance pay for plumbing services?
Unfortunately, your homeowner's insurance most likely will not include work on your plumbing system. Plumbing repairs, plumbing maintenance and plumbing protection services are something you have to pay for yourself. However, if you're unaware of a leak or pipe burst and it causes damage to your home or property, a portion of repair can be waived depending on your insurance. We suggest calling us if you believe you have an insurance claim.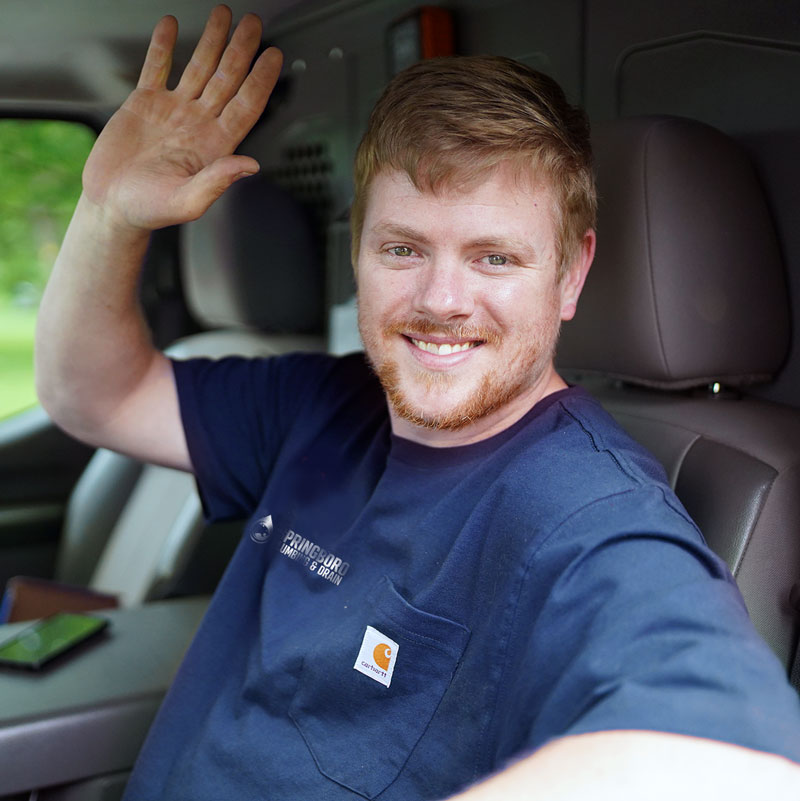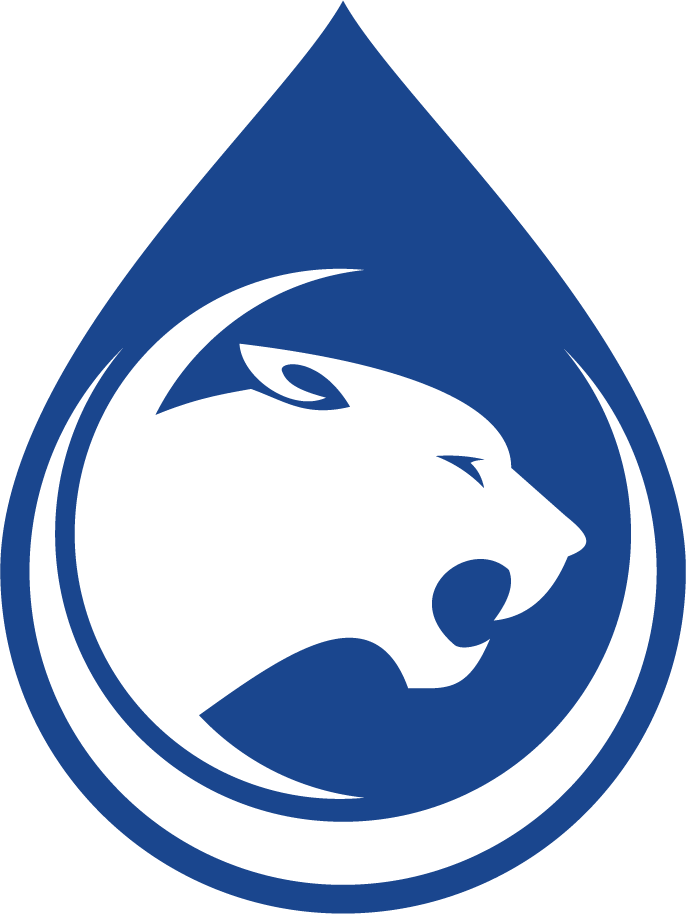 Why Trust Springboro Plumbing & Drain?
No matter what type of plumbing, excavation, water heater, water treatment, drain, or bathroom service you need, our team of experts at Springboro Plumbing & Drain can help. Our highly trained team of master plumbers and plumbing experts are prepared to answer the call 24/7.
Homeowners and business owners can rely on someone like Springboro Plumbing & Drain, a member of the Five Star Family, to only charge you what is necessary and fair. You can also rely on our work because it's backed by a customer satisfaction guarantee. Our parent company has thousands of real reviews flooding in from trusted platforms such as Google, Facebook, Yelp, and more.
If you need residential or commercial plumbing services that are fast, dependable and affordable, you should call Springboro Plumbing & Drain right away! We are a team of top-rated plumbing experts serving Greater Cincinnati and Greater Dayton. We offer cost-effective plumbing solutions that last and we have a track record of excellence. Just ask what our customers have to say. We are licensed, bonded and fully insured.
We understand better than anyone the frustrations that plumbing problems can create. We proudly offer the following services: sump pump services, repiping services, mainline cleaning, gas line installed or a broken line repaired, water heater repairs, kitchen and bathroom plumbing, trenchless sewer line repairs, water treatment, 24/7 emergency plumbing repairs, affordable plumbing maintenance, leak detection and leak repair, and more!
Springboro Plumbing & Drain provides top-rated, local plumbing services throughout the Greater Springboro, Greater Dayton and Greater Cincinnati, Ohio area. We proudly serve Beavercreek, Bellbrook, Carlisle, Centerville, Hunter, Kettering, Kings Mills, Landen, Lebanon, Loveland Park, Mason, Miamisburg, Moraine, New Miami, Oakwood, South Lebanon, Springboro, Trotwood, New Miami, Washington Township, Waynesville, West Carrollton, Wetherington, Wilmington and surrounding areas.
Whether you have a commercial plumbing need or a residential plumbing problem, call Springboro Plumbing & Drain today!
Call Springboro Plumbing & Drain Now!
 (937) 912-1338 
Request a Free Plumbing Estimate in Springboro, OH!
Whether your drain is clogged, you have a leak, or simply need help with your sump pump or septic system, it's important to hire an experienced plumber that can do the job efficiently. As a local, family-owned and operated plumbing company, your friends at Springboro Plumbing & Drain are trained extensively to handle all types of plumbing emergencies and plumbing work. Our plumbers are background checked and drug tested. We send out only the best. Each and every plumber on our staff is licensed, bonded, and fully insured. This allows us to guarantee quality work and offer the highest quality plumbing products at the most competitive prices.