Bliss Walk-In Tub Installation & Maintenance Services in Springboro, OH
Can you picture yourself soaking in a Bliss Walk-in Bath Tub? There's nothing quite like the luxurious and sophisticated experience homeowners get to enjoy with one of our walk-in tubs by Bliss. Bliss tubs exceed everyone's expectations and needs. The kind of bathing experience that comes with a Bliss Tub is incomparable. Bliss truly enhances your quality of life and helps you remain self-reliant. By hiring a bathroom make-over specialist at Springboro Plumbing & Drain, you get to choose to build your tub in an open and spacious area or in a smaller place. Bliss tub offers various sizes to give you freedom and comfort.
We at Springboro Plumbing & Drain are well-known as a member of the Five Star Family for our professional installation of these great bathtubs. We can convert a standard bathroom into a more sophisticated bathroom that will be something you cherish for years. Water jets, air jets, and air massage are some of the great features that come with a Bliss Tub.
Call Springboro Plumbing & Drain Now!
(937) 912-1338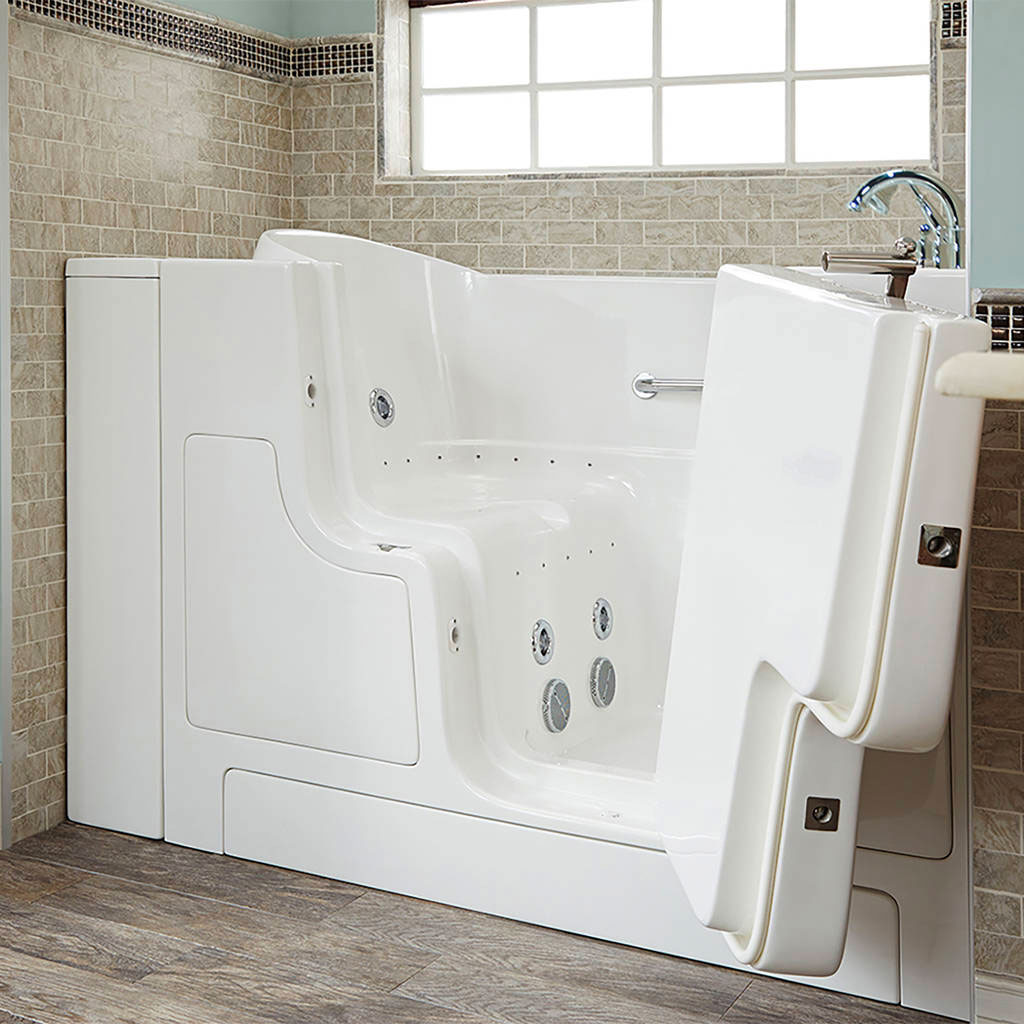 Enjoy Peace of Mind with Bliss Walk-In Tub Installation in Springboro, OH
Bliss Tubs has proven its commitment to helping people with mobility issues conquer their fear of taking a bath in a large bathtub. This is why they offer a superior walk-in bathtub that's therapeutic and secure. If your bathtub floor is slippery to the point where you find it difficult to enter and leave the bathtub, a Bliss Walk-In Tub is the solution for you. Our walk-in tubs are made to last a long time. They are tailor-made to ensure a secure and comfortable bathing experience. They are additionally designed to utilize the curative energy of hydrotherapy to bolster health and enhance your quality of life and standard of living. Below are some features of a Bliss Walk-In Tubs:
Helps with digestion

Alleviates hypertension

Relieves muscle contraction and backache

Lessens redness of bloated veins, piles, and exasperation

Prescribed for rehabilitation from accidents, stress, and stroke

Dampens skin problems such as skin eruption, inflammatory skin, and itchy skin

Eases sinusitis, xerostomia, and chronic respiratory disease

Enhances the quality of sleep and rectifies sleeplessness

Helps in lifting sadness and apprehension
Benefits of Bliss Walk-In Tubs Installation
Our walk-in bathtub installation services are priced affordably. If you install a tub, you will quickly see why the Bliss name is so well-known. Below we feature some of the health benefits you will enjoy with a walk-in tub:
Alleviates Depression
Did you know that taking a warm bath can help alleviate depression? Depression is often caused by low levels of serotonin in the body. Because the brain triggers the release of serotonin as body temperatures increase, soaking in a hot tub is better for depression than exercising.
Increases Oxygen Delivery
Soaking in a warm walk-in bathtub goes a long way in improving oxygen delivery and blood circulation. Warm water increases the heartbeat because of the pressure from the warm water, which could pave the way for easy blood distribution. Ensuring your body's blood flow is paramount to your health because your blood carries oxygen from the lungs to different parts of the body. As your bloodstream flow increases, your oxygen levels increase. For an overall healthy life, including proper organ function and minimal muscle pain, the delivery of oxygen throughout the body is essential.
Improves Joint, Muscle, and Bone Health
Experts have also given an insight that water therapy offers help to people battling any muscle and skeletal conditions, such as paralysis. Soaking yourself in a Bliss Walk-In Tub helps loosen stiff joints and alleviates inflammatory pressure. A walk-in tub is different from every other bathtub because it is designed to contain more water than the traditional bathtub. You'll be more submerged and therefore it is effective in reducing bloating.
Lowers Blood Sugar Levels
High blood sugar levels can cause serious health issues. If your blood sugar levels are high, soaking yourself in a warm bathtub can help reduce blood sugar levels. Some experts also say warm baths heighten the release of heat shock proteins, which help to reduce sugar levels. Another study said that taking warm baths helps burn fewer calories, which can help in controlling high blood sugar levels.
Call Springboro Plumbing & Drain Now!
(937) 912-1338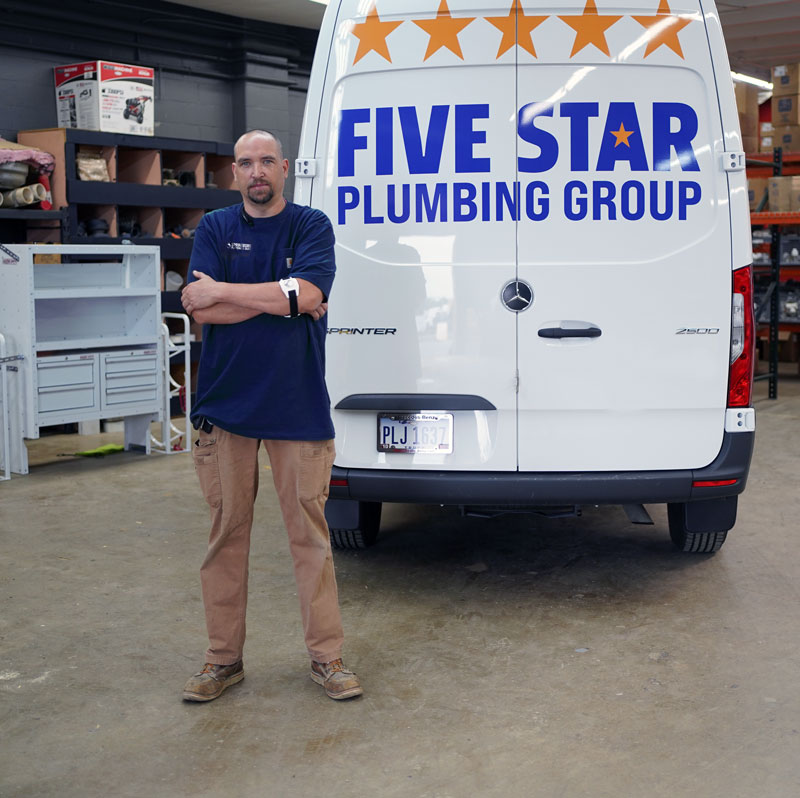 Choose Springboro Plumbing & Drain for Bathroom Renovation Jobs in Springboro, OH
If your bathroom is outdated, call our bathroom experts for a complete bathroom to remodel and renovate. Your local home improvement experts can help lay fresh tile flooring. We can knock out old bathroom walls and install that ideal vanity. From cabinet installation to painting and more, we at Springboro Plumbing & Drain are your one-call solution for all types of bathroom remodel projects. We offer bathroom fan installation and bathroom fan repairs. Bathroom fans are your main protection from mold and mildew issues in most bathrooms. We remove old bathroom exhaust fans and install new fans at competitive rates. We can inspect your bathroom's vents for mold and, if necessary, replace it with new tubing. We can also help you choose the right fan, too. As a member of the Five Star Home Services Family, we at Springboro Plumbing & Drain have access to not only the best plumbers in your area, but also master electricians and HVAC specialists.
Frequently Asked Bliss Walk-In Tub Questions
We at Springboro Plumbing & Drain are committed to resolving our client's plumbing issues so that they may live comfortably in their own homes. If you still have any questions, please do not hesitate to contact us at (937) 912-1338.
Can a Bliss Tub be used as a shower?
Bliss Tubs walk-in bathtub can be used as a shower if you don't feel like taking a bath. Bliss Tubs' deluxe faucet set comes with an extendable/retractable hand-held shower head that is typically mounted onto the deck of the tub. If you'd like, your installer is able to mount the handheld showerhead on the wall.
How are Bliss Tubs walk-in tubs installed?
Installing a Bliss Walk-In Tub is a job for an expert plumber like Springboro Plumbing & Drain. It might interest you to learn that all Bliss Tubs have both the right-hand and left-hand entry points. In the delivery of tubs, there are always some additional extensions that ensure that the standard bathtub space has a walk-in tub. Also, installing Bliss Tubs relieves you of the stress of having to look for a competent installer. We handle everything from start to finish and leave your bathroom in better shape than when we found it.
How does the watertight bathtub door work?
Bliss Walk-In Tubs have a watertight door that forms a hydrostatic seal when it is closed and latched. Additionally, the water weight of the tub presses in on the door to close it and make it leak-proof. Bliss guarantees the seal of their bathtubs as being water-tight.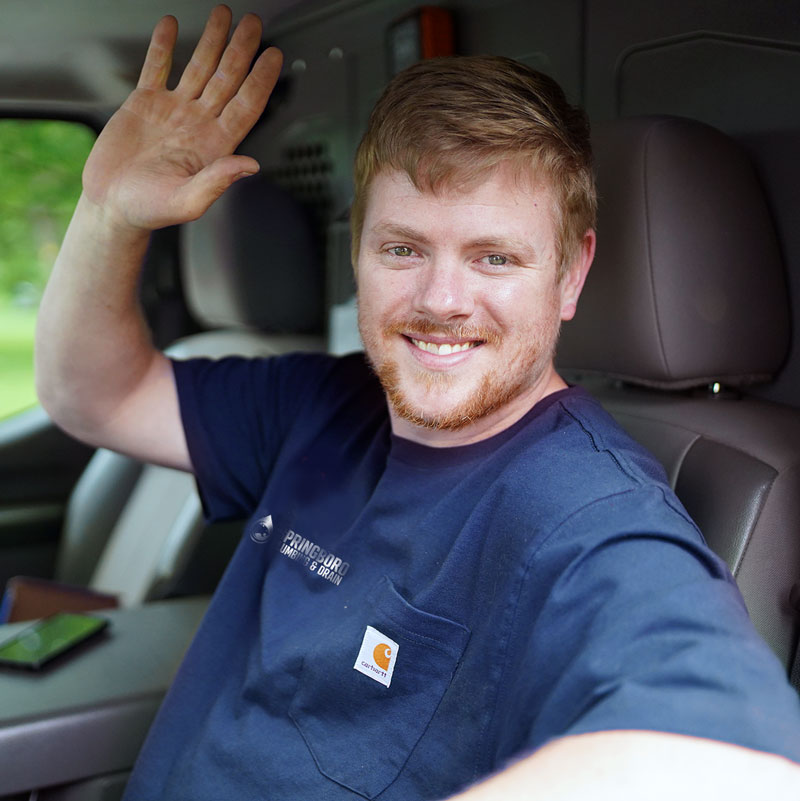 Request a Free Plumbing Estimate in Springboro, OH!
Whether your drain is clogged, you have a leak, or simply need help with your sump pump or septic system, it's important to hire an experienced plumber that can do the job efficiently. As a local, family-owned and operated plumbing company, your friends at Springboro Plumbing & Drain are trained extensively to handle all types of plumbing emergencies and plumbing work. Our plumbers are background checked and drug tested. We send out only the best. Each and every plumber on our staff is licensed, bonded, and fully insured. This allows us to guarantee quality work and offer the highest quality plumbing products at the most competitive prices.