Bathroom Repair, Maintenance & Installation Services in Springboro, OH
For expert bathroom repair, bathroom maintenance, and bathroom installation services you can trust and afford, you should turn to Springboro Plumbing & Drain.
We offer bathroom caulk, bathroom install, bathroom repairs, grout work, and more throughout Central Ohio all year long. Because bathrooms are a hub of activity, and you need everything to look nice, including bathroom walls, bathroom floors, and bathroom vanities. Bathroom work should be performed by a qualified bathroom expert. Whatever the project is that you need to have completed, we at Springboro Plumbing & Drain promise to arrive on time and perform quality workmanship that's guaranteed to your satisfaction
Call Springboro Plumbing & Drain Now!
(937) 912-1338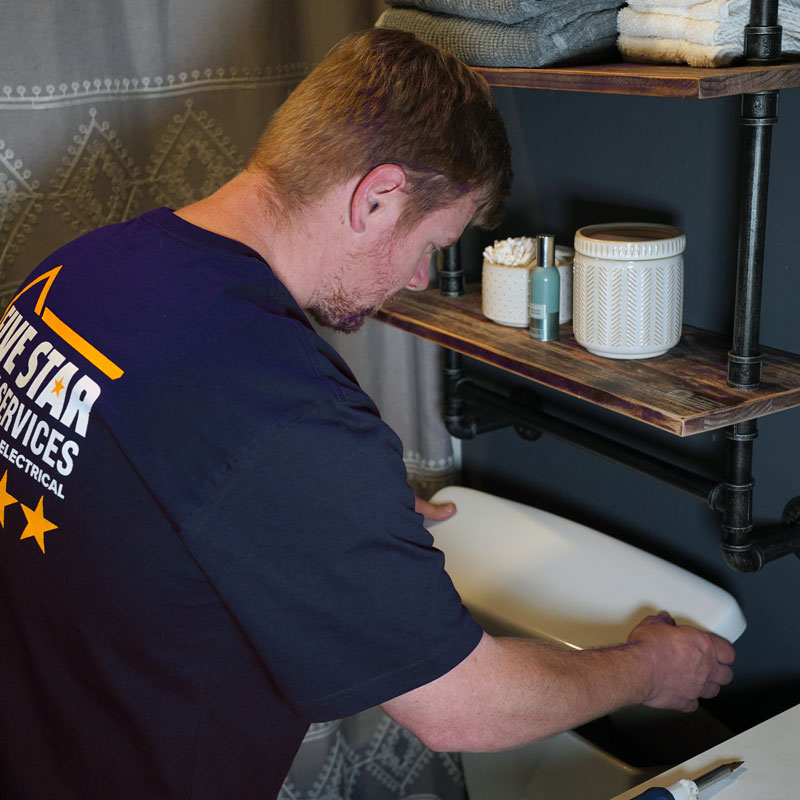 Toilet, Sink, Faucet, Shower Installation & More in Hamilton County, OH
There's no need to call any other plumbing contractor for faucet repair, leaking tubs, and running toilets. Springboro Plumbing & Drain can handle common plumbing maintenance issues. We also install replacement bathroom faucets, bathroom lighting, and plumbing fixtures. We are the one-call solution to your minor plumbing leaks and broken bathroom fixtures in Southern Ohio.
Brighten your bathroom with brand-new light fixtures. Whether you want to light up your shower or the entire bathroom, our home improvement professionals have the knowledge and experience to give your bathroom the perfect balance of light. Your local team here at Springboro Plumbing & Drain also installs sink fixtures, such as shower heads and faucets. Our bathroom services include: 
Drainage Repair
Toilet Installation
Tile floor Installation
Shower Renovation
Glass Door Installation
Bliss Walk-in Tub installation
Wallboard or Plasterboard Installation
New Drain, Sinkhole, and Shower Installation
Toilet repair
Making the bathroom that you dream of…
And many more
Full Bathroom Renovation Services in Springboro & Dayton, OH
If you're ready for a bathroom renovation but don't know where to start, we can help with all choices and guide you through the process, starting with the materials and the layout of the room. It can be frustrating trying to decide on your own. You need a plumbing expert and a bathroom expert and we are here to help. Our local bathroom renovation specialists can guide you through every step of the bathroom renovation process — from choosing materials and fixtures to installing them. We'll work with you every step of the way to ensure that your new bathroom is everything you've always wanted and that it exceeds your expectations.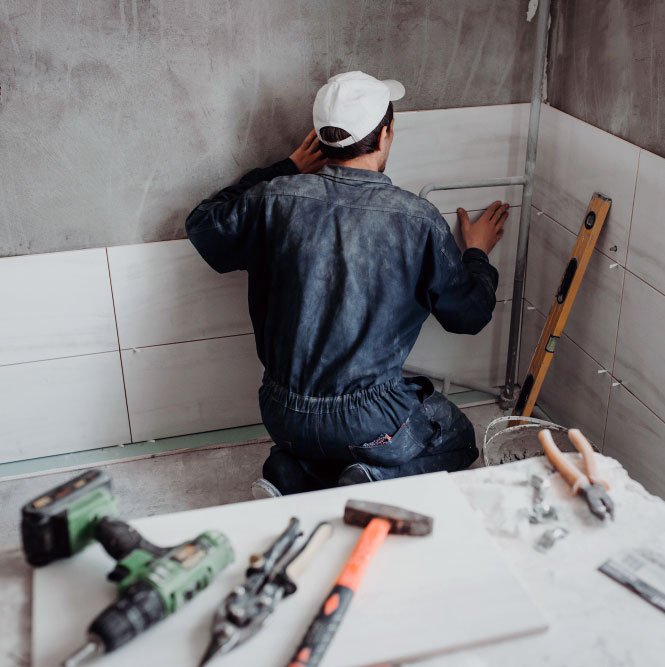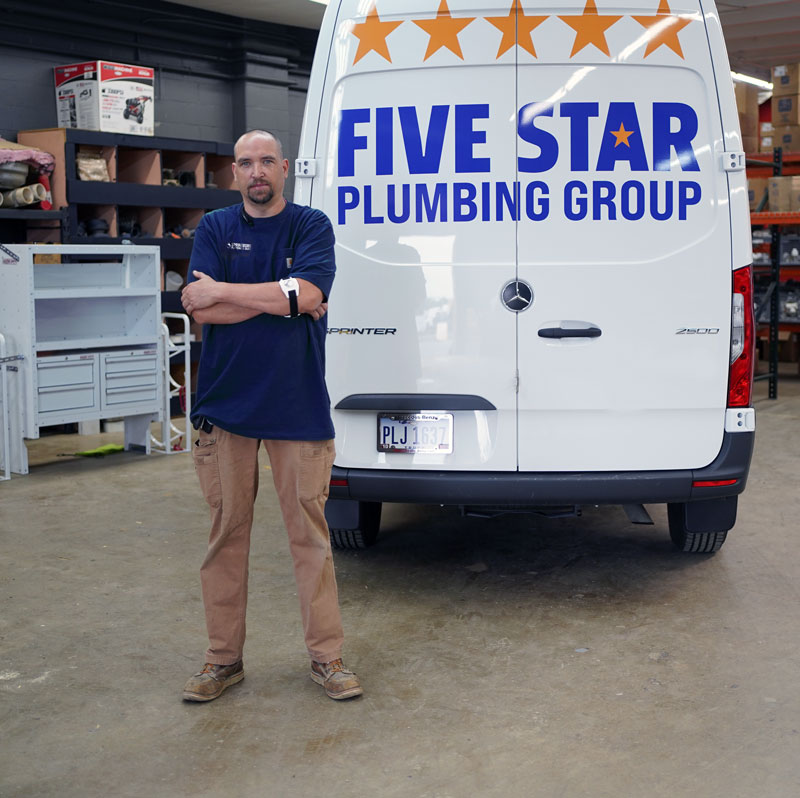 Choose Springboro Plumbing & Drain for Bathroom Repair Jobs in Springboro, OH
Leaks can be a costly annoyance. Although replacing a leaky pipe is not a complicated job, it can be messy. So you might want to let a professional deal with these tasks to save on cleaning time. But until the expert plumber gets to your home, consider temporarily using a leaked tape and a compression clamp to deal with the leaky pipes.
From shower pans, shower pan liners, and shower bases to sinks, faucets, mirrors, and toilets, you can count on Five Star bathroom installation services. Chipped tile in your shower, backsplash, or bathroom floor? We can make it look new again. Your local plumbing contractor, Springboro Plumbing & Drain, is an expert at installing, repairing, and updating all types of tile, including ceramic tile, porcelain tile, stone tile, and glass tile. Get a free estimate today on the bathroom renovation of your dreams!
Call Springboro Plumbing & Drain Now!
(937) 912-1338
Frequently Asked Bathroom Repair Questions
We at Springboro Plumbing & Drain are committed to resolving our client's plumbing issues so that they may live comfortably in their own homes. If you still have any questions, please do not hesitate to contact us at (937) 912-1338.
What is included in a full bathroom remodel project?
A full bathroom remodeling project goes beyond the wet areas. Bathroom remodeling can include a new floor, a vanity, new countertops, new toilets, new lights, mirrors/medicine cabinets, a ventilation fan, and painting as well.
What are the most commonly replace toilet parts?
This depends on several factors; each time you use your toilet the trip lever, flapper, and fill valve are operated. You will find, however, that the flapper and fill valve are the parts most exposed to water and will be the first ones to wear out in most cases.
Does Five Star ever work with subcontractors?
We do, but not for plumbing. Depending on the scope of the work, we may partner up with construction companies or carpenters to get the job done right.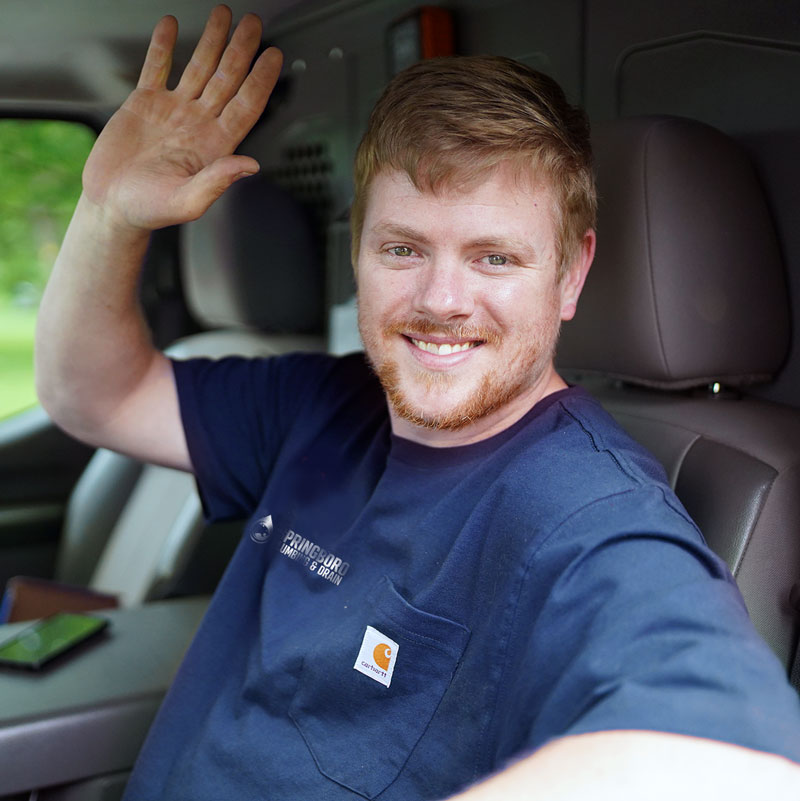 Request a Free Plumbing Estimate in Springboro, OH!
Whether your drain is clogged, you have a leak, or simply need help with your sump pump or septic system, it's important to hire an experienced plumber that can do the job efficiently. As a local, family-owned and operated plumbing company, your friends at Springboro Plumbing & Drain are trained extensively to handle all types of plumbing emergencies and plumbing work. Our plumbers are background checked and drug tested. We send out only the best. Each and every plumber on our staff is licensed, bonded, and fully insured. This allows us to guarantee quality work and offer the highest quality plumbing products at the most competitive prices.