Expert Drain & Sewer Line Excavation Services in Springboro, OH
If you're purchasing a new water heater, you need to make sure you are getting the best equipment possible and you want to make sure you're hiring a qualified, dependable professional to install it. If you need help installing a new water heater or water softener in the Miami Valley Ohio area, Springboro Plumbing & Drain is the contractor to call! We offer all the latest, most dependable and affordable water treatment systems, water heaters and water softeners with in-house finance options.
When you're ready to install that new water heater or water softener, we have a wide range of models to help you choose from. Our water heater and water softener experts install gas water heaters, electric water heaters and tankless on-demand water heaters from top reputable manufacturers like Bradford White®, Rheem, Amana and more. We at Springboro Plumbing & Drain offer water heater solutions for both homes and businesses. We'd be happy to provide you with a free quote for water heater and water softener services right away!
Call Springboro Plumbing & Drain Now!
(937) 912-1338

Choosing the Right Water Heater for Installation
If you're choosing a new water heater, you should call Springboro Plumbing & Drain right away. We offer the best prices on the industry's best systems. As a leading water heater expert in the Miami Valley Ohio area, we can take you through the process of choosing a decent water heater with ease. We can help you find the ideal water heater for your specific needs. We carry well-known brands, including Navien®, Amana®, Rheem®, and Bradford White®.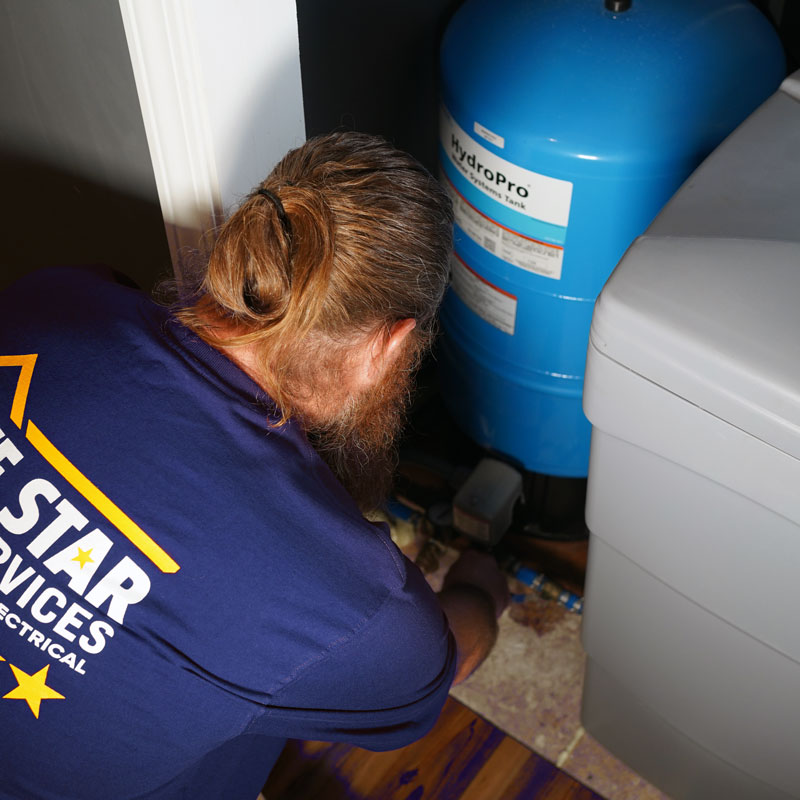 Choosing the Best Water Heater in Springboro, OH
Whether you choose one with a storage tank or one that's tankless, water heaters can significantly impact your indoor comfort levels as well as your monthly energy costs. If you are looking to replace an existing water heater, the type unit you choose, its size and its efficiency are of the utmost importance. We at Springboro Plumbing & Drain can help!
Although a lot of people tend to take their hot morning shower for granted, it is essential to note that around 20 percent of the average household's annual energy usage come from heating water. Because of this, water heaters are the second-largest utility cost in the average home, according to experts at the U.S. Department of Energy. The total average cost comes to around $400 to $600 per year. If you're installing a new water heater — or replacing an existing unit — the type of unit you choose, along with its size and efficiency, will have a major impact on its performance as well as your long-term savings.
Water Heater Installation Services in Springboro, OH
If you have a broken or older water heater, you probably realize how much of an inconvenience this can cause. Fortunately, our professionals at Springboro Plumbing & Drain can help you with all types of water heater installation services in addition to water heater repair and maintenance tasks for you. At Springboro Plumbing & Drain, we have been providing the residents of Springboro, Greater Dayton and Greater Cincinnati with the best water heater appliances and water heater services for decades. We are a top-rated, local, family-owned company built on basic family values and giving back to those in need. A few of the products and services we provide include the following: Tankless water heaters, Water heater installation, Water heater repair, Water heater emergency services, Water heater replacement and more.
If your water heater isn't installed by an expert like Springboro Plumbing & Drain, an expert who knows what they're doing, it can cause all sorts of problems. These problems can be expensive and time-consuming. If your water heater installation isn't done properly by a professional, the end result can lead to leaks and flooding, which can damage your equipment in addition to the foundation of your home and your belongings. Problems with water heaters can also cause mold, mildew and bacteria. These types of problems can create health hazards. Working with an expert plumber is essential for any sort of work on a water heater.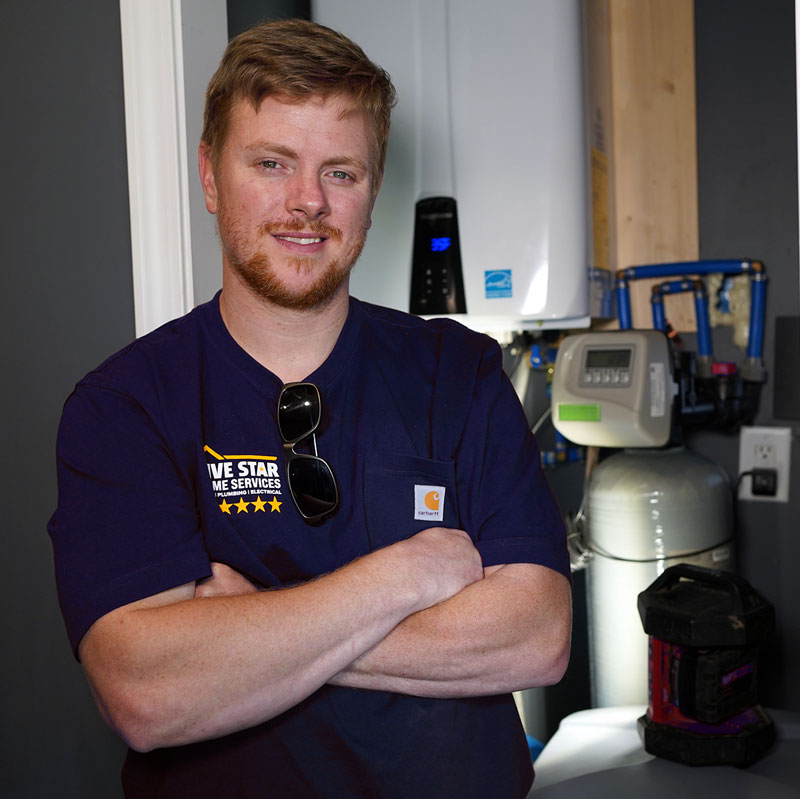 Water Softener Repair, Installation & Maintenance Services in Springboro, Ohio
Water softeners are inseparably linked to longer-lasting plumbing and efficient household appliance usage. Water treatment is also tied to healthier water that tastes better and is easier on appliances and plumbing.
Water softening equipment uses an ion-exchange process to extract undesirable minerals (like magnesium and calcium) from the water. This prevents calcium accumulation, rust streaks, and other minerals from depositing on plumbing equipment and appliances. It also makes cleaning and cooking easier for you while improving the taste of your water. This higher quality of water prolongs the life of your plumbing equipment and other appliances using water. Keep in mind that the type of water softener you use can impact your water pressure. Smaller tanks, according to experts, result in decreased water pressure. In any case, having an expert plumbing professional install your water heater, like Springboro Plumbing & Drain, is always highly advisable. Doing so helps the equipment last more than 20 years on average, provided you continue to change your filtration systems as needed.
Call Springboro Plumbing & Drain right away for affordable water softener installation and repair solutions in the Greater Columbus and Greater Springboro areas. We carry all of the major, well-known brands of water heaters, such as Sterling Water Treatment, Whirlpool, Amana®, Rheem and more.
Call Springboro Plumbing & Drain Now!
(937) 912-1338
Frequently Asked Water Heater & Water Softener Questions
We at Springboro Plumbing & Drain are committed to resolving our client's plumbing issues so that they may live comfortably in their own homes. If you still have any questions, please do not hesitate to contact us at (937) 912-1338.
How much does water heater installation cost?
Water heater installation costs depend on several variables, including the type of water heater you purchase and your current plumbing structure. For the most accurate estimate on water heater installation, we recommend getting in touch with us by calling or filling out our online form. At Springboro Plumbing & Drain, we believe in up-front pricing and flat rates without any hidden fees. We've built our company on values, among them being integrity, and never charge a customer more than what's absolutely fair. Give us a call to discuss the details of your project. We also offer free in-home consultations for water heater installation.
What size of a water heater do I need?
When choosing the size of hot water heater you need for your home, there're a few factors to consider. For starters, take the number of people living in your home. A compact 50 to 60-gallon water heater, according to Energy.gov, will suffice for up to two to three persons. A 60 to 80-gallon water heater generates enough hot water for up to four people. If you have a family of five or more, you need a larger water heating unit that can hold more than 80 gallons of water.
Next, you'll look at how much hot water you're using on average. If you're running out of hot water regularly, you need to invest in a larger unit. You also want to look at your First Hour Rating to determine the correct size hot water heating system for you (FHR). The number of gallons your hot water system is able to distribute across your residence in an hour is represented by this number. The number can be found on a manufacturer's website or by contacting Springboro Plumbing & Drain.
How long should a water heater last?
The short answer is between six and 13 years. Knowing this, it would be nice to know when the time is right to replace an indoor water heater before it springs a leak and causes some sort of major inconvenience, or worse yet, damage to the home. Usually, a residential hot water heater lasts between six and 13 years. After 12 years, you are going on borrowed time!
Usually, the lifespan of a hot water heater is determined by how well it is cared for and maintained. Draining and flushing should be done regularly.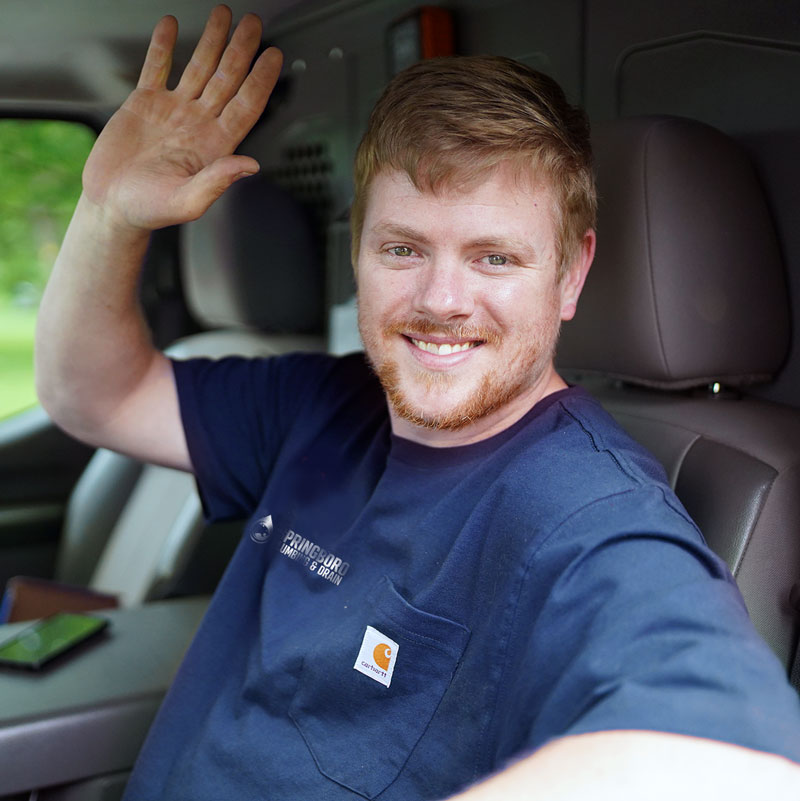 Request a Free Plumbing Estimate in Springboro, OH!
Whether your drain is clogged, you have a leak, or simply need help with your sump pump or septic system, it's important to hire an experienced plumber that can do the job efficiently. As a local, family-owned and operated plumbing company, your friends at Springboro Plumbing & Drain are trained extensively to handle all types of plumbing emergencies and plumbing work. Our plumbers are background checked and drug tested. We send out only the best. Each and every plumber on our staff is licensed, bonded, and fully insured. This allows us to guarantee quality work and offer the highest quality plumbing products at the most competitive prices.